Mineral: Calcite
Locality: Boldut Mine, Cavnic mining area, Cavnic, Maramures, Romania
Dimensions: 17.0 x 9.0 x 5.0 cm

Description: Druzy snow white calcite forming interesting pseudomorphs of what I believe were stibnite crystals. There are no remnants left of the previous mineral except for small holes in the bottom of the crystals where the calcite did not completely fill in. The larger crystal has an interesting bend which might be related to the often seen kinks in crystals of stibnite.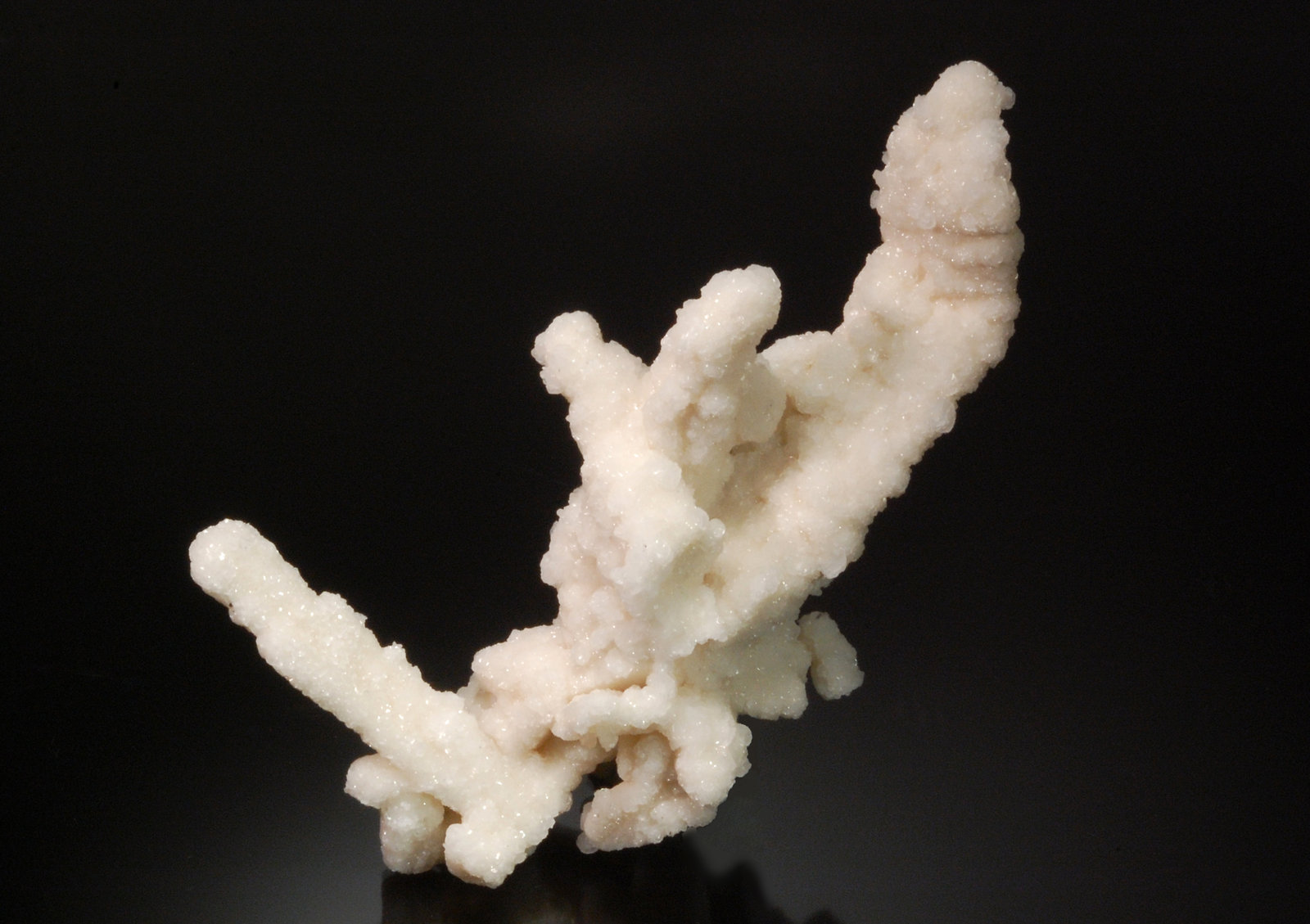 All pictures, text, design © Forum FMF 2006-2021