Mineral: Fluorapatite
Locality: Minas da Panasqueira, Aldeia de São Francisco de Assis, Covilhã, Castelo Branco, Cova da Beira, Centro, Portugal
Dimensions: 4.0 x 1.5 cm

Description: Compact bundles of elongated doubly-terminated colorless fluorapatite crystals displaying unusual crystallization for the locality. Barely visible on the left back side there is a small chalcopyrite crystal. From a small find in 2-2020.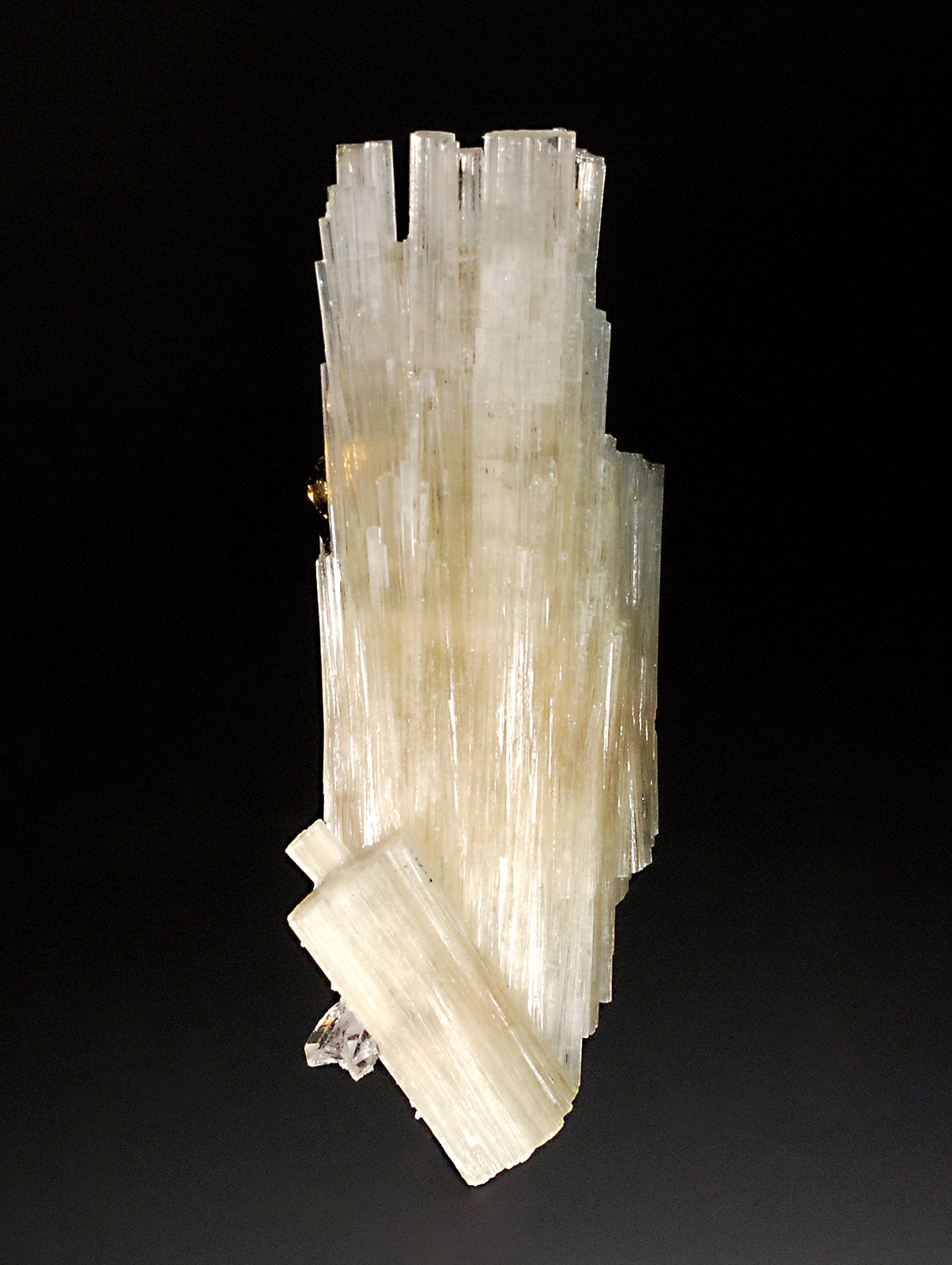 All pictures, text, design © Forum FMF 2006-2021