Mineral: Villiaumite with Aegirine
Locality: Koashva Open Pit, Koashva Mountain, Khibiny Massif, Kola Peninsula, Murmanskaja Oblast, Northern Region, Russia
Dimensions: 50x44x37mm

Description: Dark red villiaumite (crystals to 8.5mm) with black aegirine acicular crystals in a matrix of nepheline-syenite from the Koashva Open Pit in the Khibiny Mountains on the Kola Peninsula. Urtite is a coarse-grained, igneous rock consisting largely of nepheline, with apatite and ferromagnesian minerals (aegirine, aegirine-augite, and soda-iron amphibole). The rock is is a type of undersaturated syenite and derives from 'Lujaururt', the Sámi name for the Lovozero Massif tundras of the Kola Peninsula.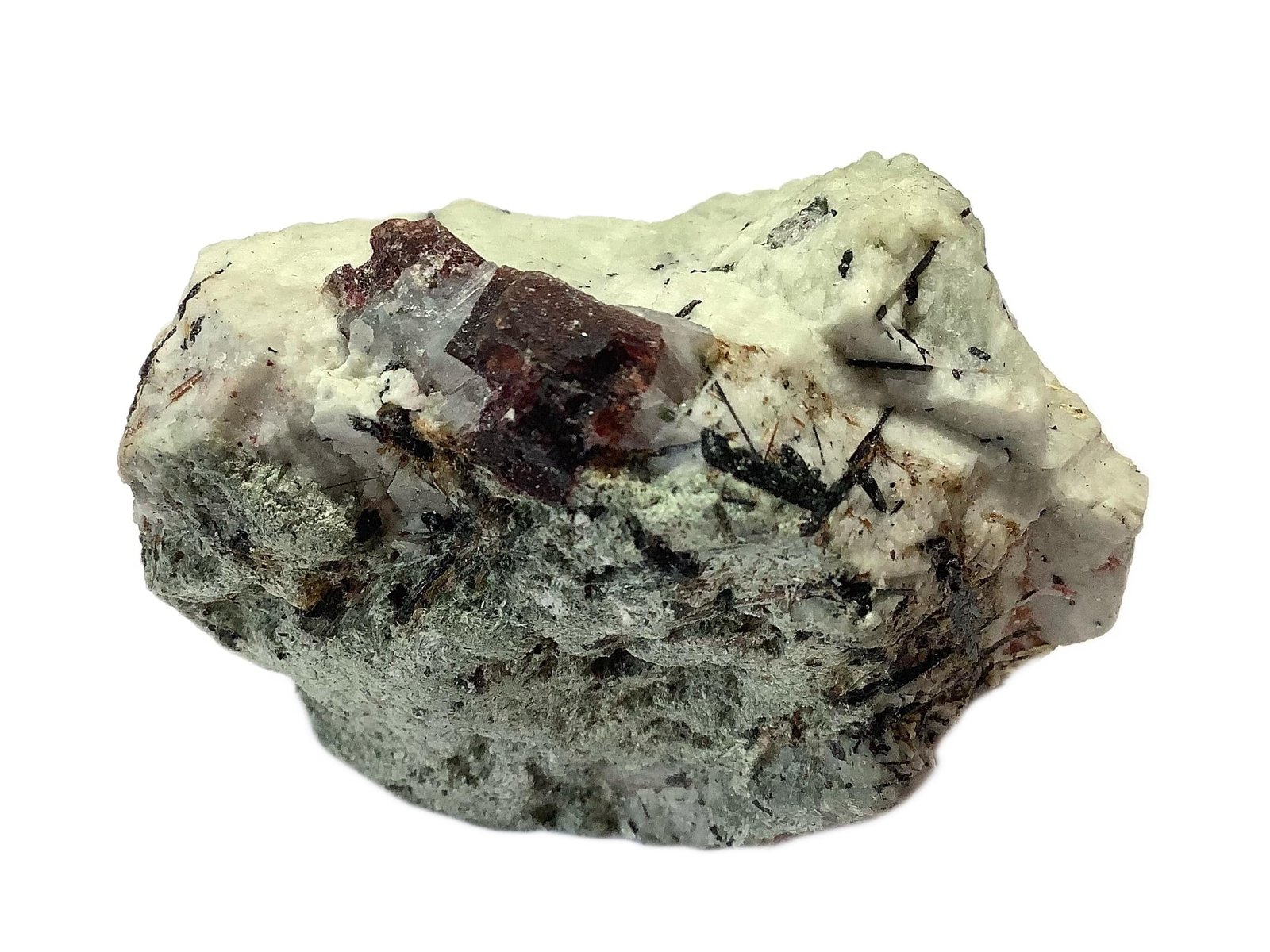 All pictures, text, design © Forum FMF 2006-2021