Mineral: Carpathite
Locality: Picacho Mine, Picacho Peak, New Idria District, Diablo Range, San Benito County, California, USA
Dimensions: 4.5 x 7.5 cm

Description: Lathlike yellow carpathite on a quartz matrix with small red blebs of cinnabar. The right photo shows fluorescence under LW ultraviolet illumination. Carpathite is an uncommon and interesting mineral in that it is an organic species (a polycyclic aromatic hydrocarbon).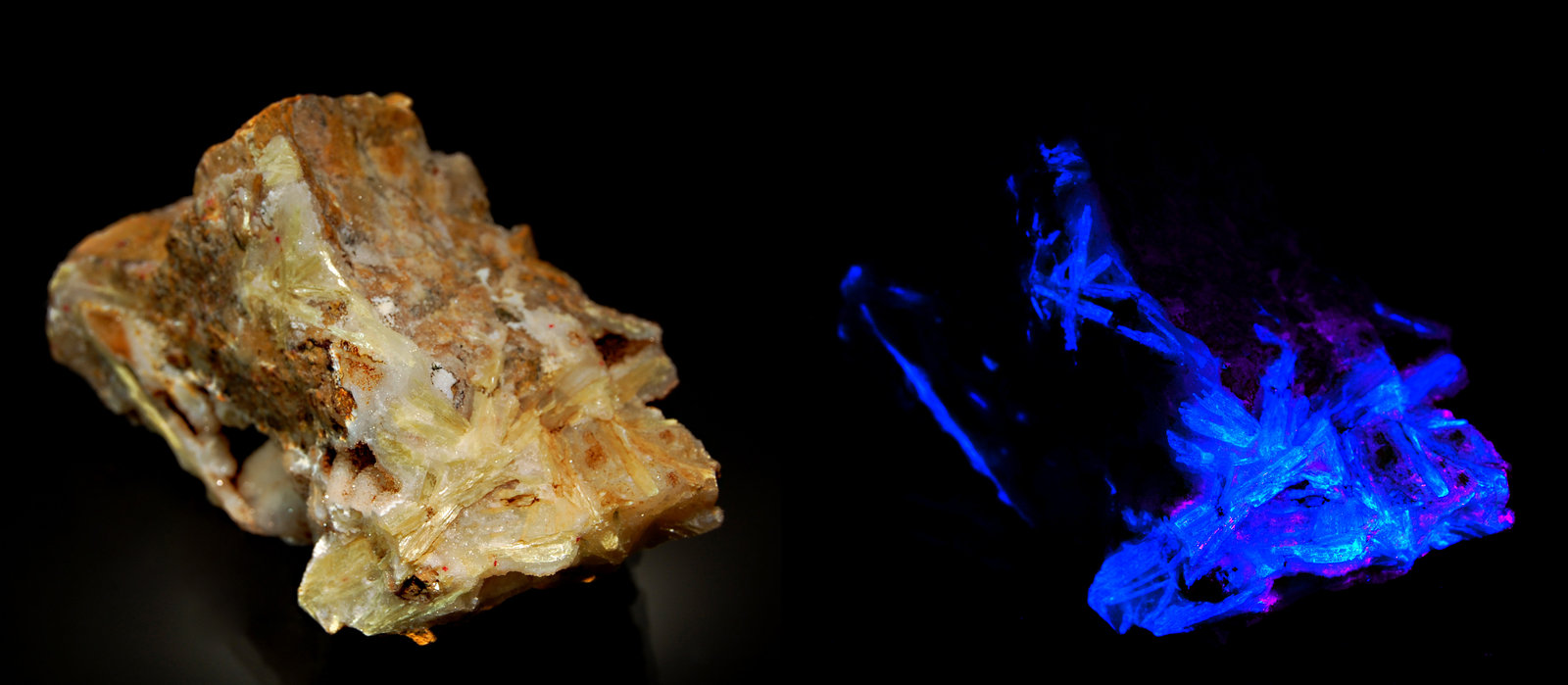 All pictures, text, design © Forum FMF 2006-2020