Mineral: Galena, sphalerite, quartz
Locality: Rucheng Mine, Caojia, Nuanshui, Rucheng, Chenzhou Prefecture, Hunan Province, China
Dimensions: 10 cm

Description: Well defined galena crystals up to 14 mm together with reddish-brown sphalerite crystals up to 20 mm, tiny bright red sphalerites (2-3 mm, another generation?) and white quartz. From Rucheng Mine, China, specimen size 10 cm.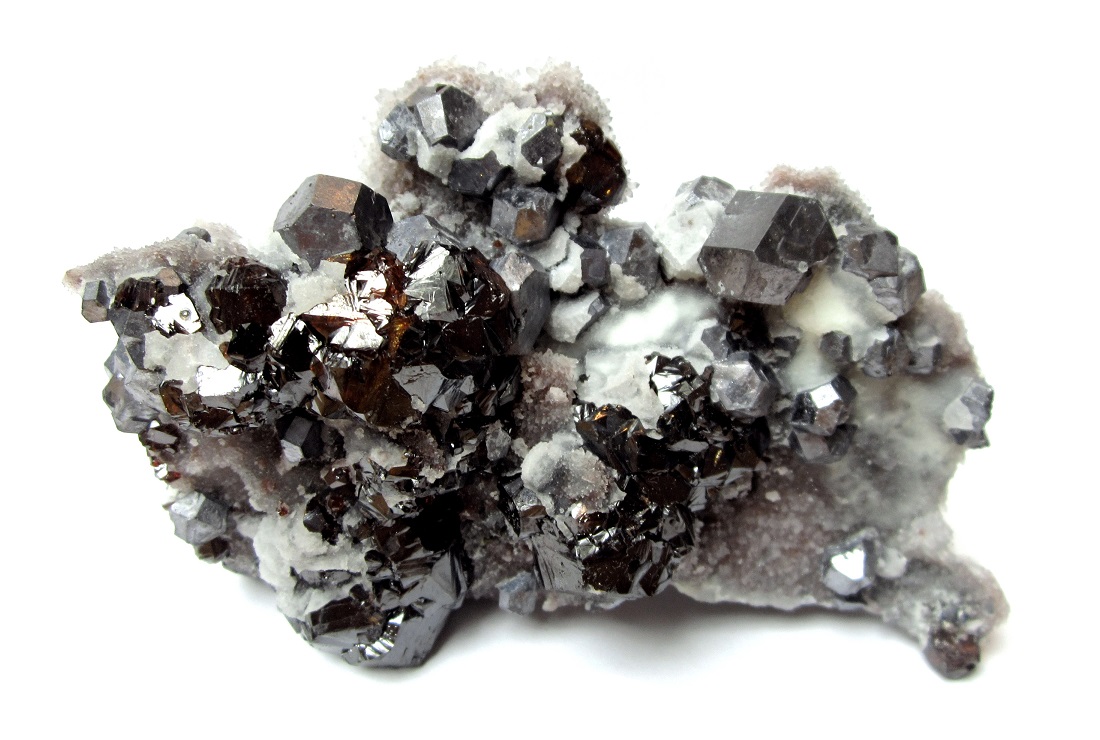 All pictures, text, design © Forum FMF 2006-2020