Mineral: Vanadinite (variety arsenatian), Calcite
Locality: Macy Mine, Percha Creek, Hillsboro, Hillsboro District, Sierra County, New Mexico, USA
Dimensions: 5.7 x 4.5 cm, largest crystal is 9 mm

Description: The best specimen that came out of the 2nd pocket. These crystals have orange caps, which I think might be an indication of the solid solution series between vanadinite and the arsenic-rich variety. Without having done analytical work on the color zones, I think that the yellow part of the crystal is arsenic-rich and the orange part of the crystal is closer in composition to the end-member vanadinite. I will get a better photo of the specimen when I get my set-up out of storage.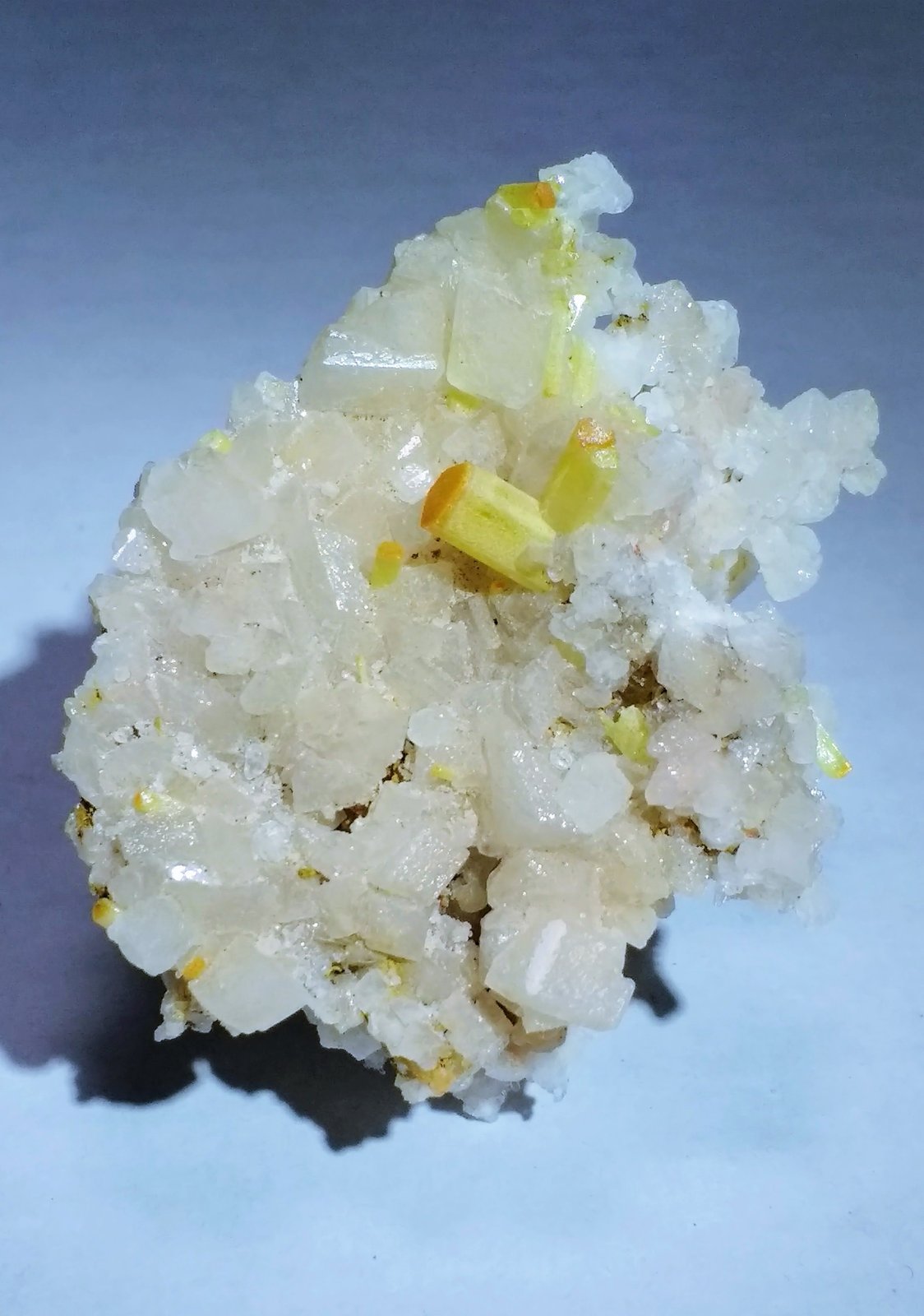 All pictures, text, design © Forum FMF 2006-2019