Mineral: Vanadinite
Locality: Mibladen (Mibladen mining district), Midelt, Midelt Province, Drâa-Tafilalet Region, Morocco
Dimensions: 2.8 x 5.5 cm

Description: In May 2016 one of the local artisanal miners hit a pocket of vanadinite that was reminiscent of the specimens from Taouz. The vanadinite crystals are attached to stalactitic black manganese oxides. The entire pocket was acquired by one dealer, who had them at Tucson.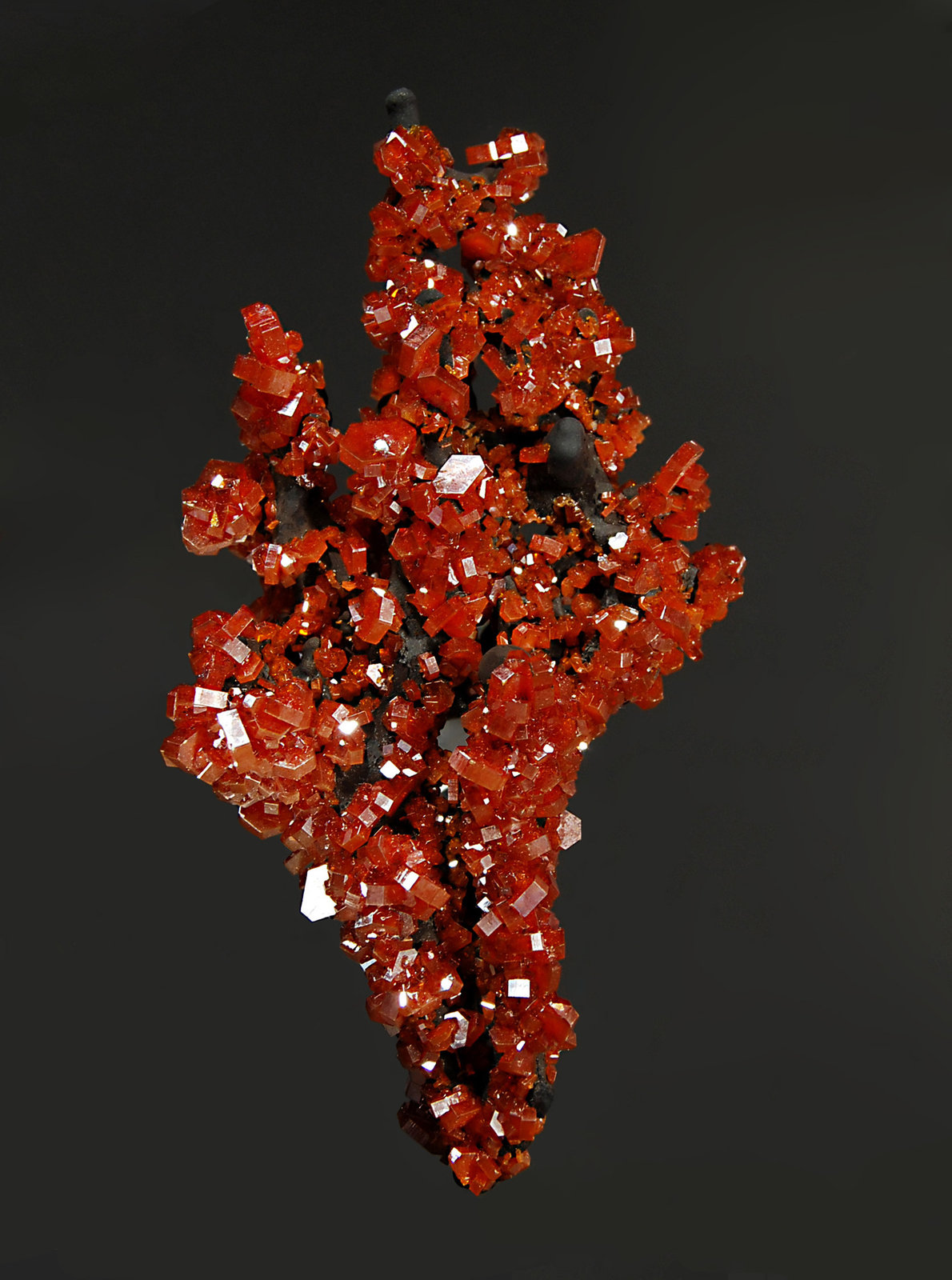 All pictures, text, design © Forum FMF 2006-2021