Mineral: Baryte
Locality: "Green Tracts" (North Green Mine, East Green Mine, West Green Mine), Bethel Level, Ozark-Mahoning group, Cave-in-Rock Sub-District, Hardin County, Illinois, USA
Dimensions: 5.0 x 8.0 x 11.5 cm

Description: Sharp, chisel-point, bladed barite from the Bethel Level of the West Green Mine. Collected in the 1960s. The North Green, East Green, and West Green mines were all good ore producers in their day, however documented specimens from these mines are quite uncommon.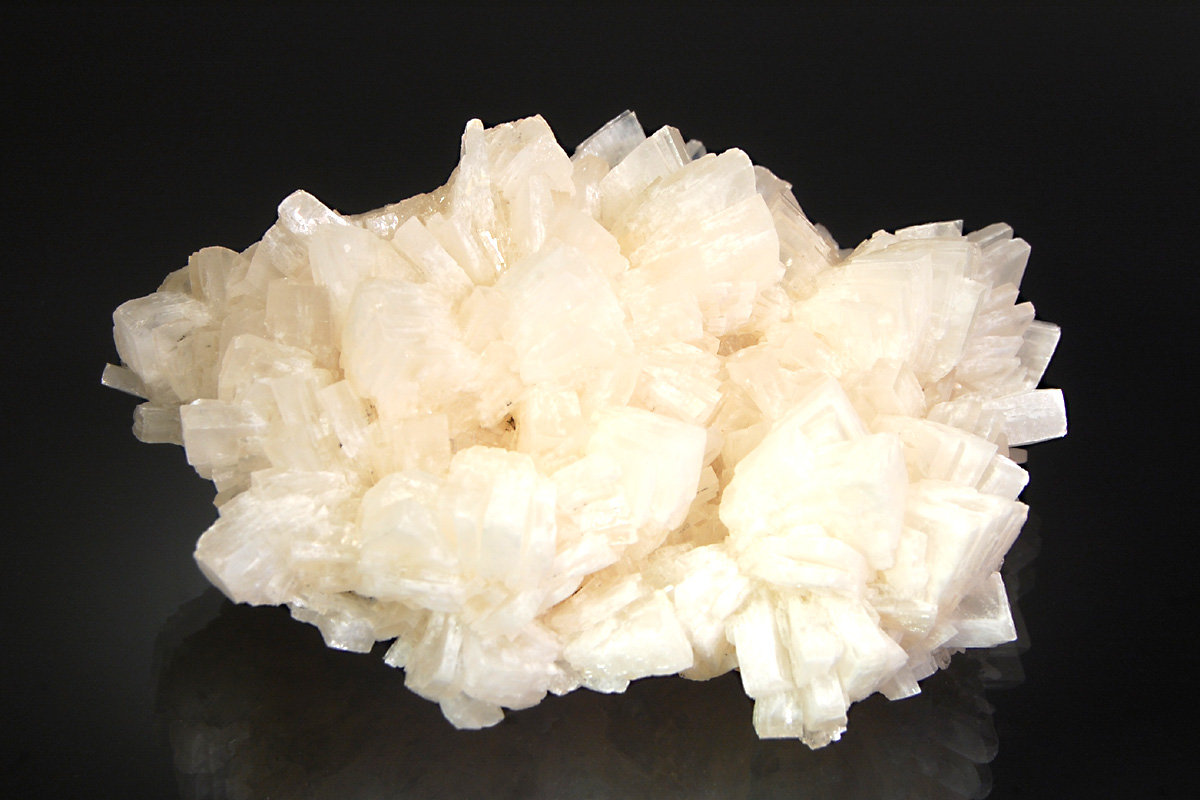 All pictures, text, design © Forum FMF 2006-2020