Mineral: Adamite
Locality: Ojuela Mine, Mapimí, Municipio Mapimí, Durango, Mexico
Dimensions: 2.1 x 2.7 cm

Description: Willard Perkins, who developed the "Perky box" often mounted specimens on a comb tooth stuck in the styrofoam box liner. This Perkins mount was purchased from him by Beth Gordon in 1982 and later became part of Wendy Melanson's thumbnail collection. I will usually remount most of the thumbnails that I acquire, but when I am fortunate to find an original Perkins mount I leave it as is.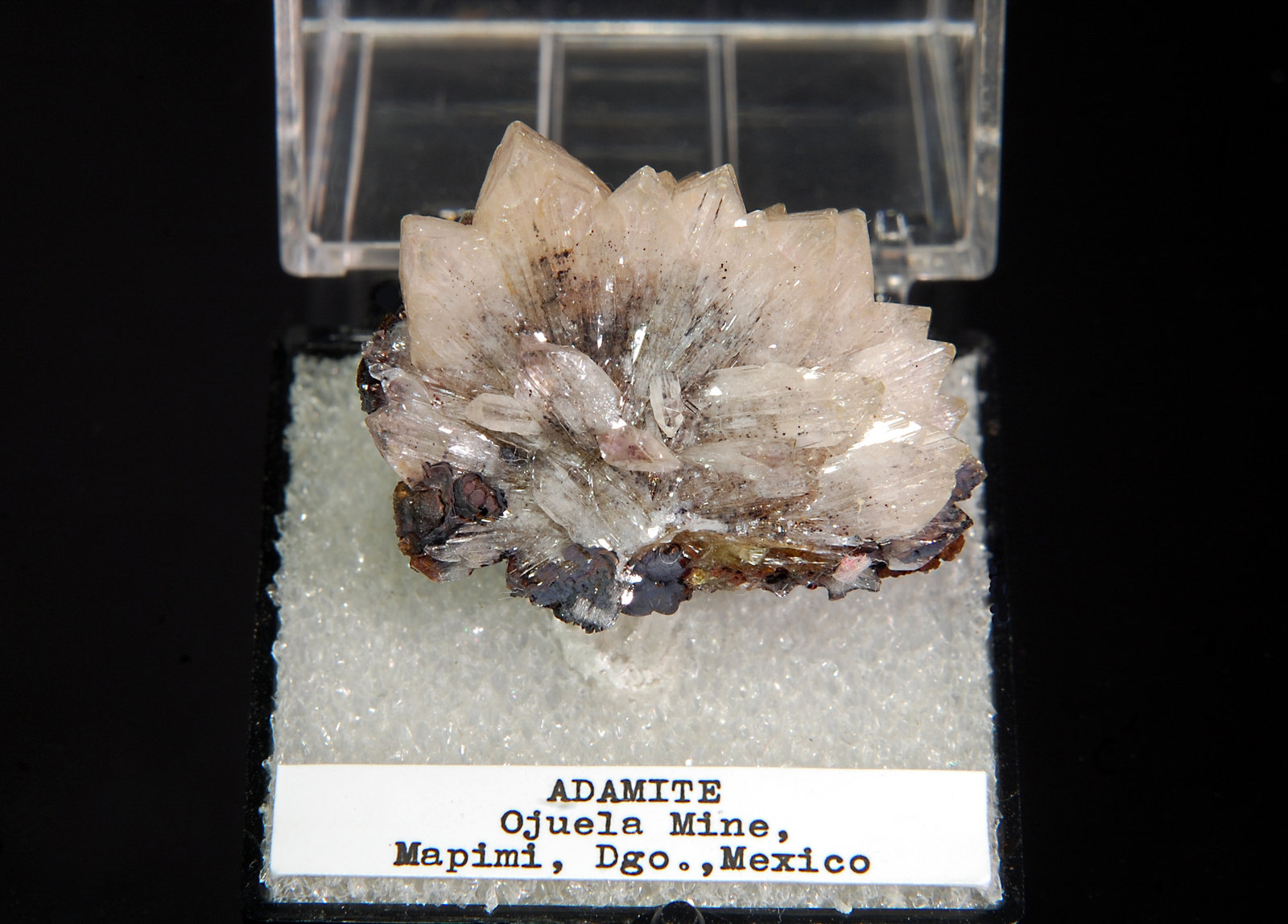 All pictures, text, design © Forum FMF 2006-2020