Mineral: Calcite on fluorite
Locality: Knight Mine, Knight vein, Illinois-Kentucky Fluorspar Mining District, Hardin County, Illinois, USA
Dimensions: 4.0 x 5.6 x 6.5 cm.

Description: A hemispherical-shaped mound of two generations of calcite on purple fluorite. The 1st generation of calcite is yellow and is partially overgrown by flattened creamy white rhombs. An unusual specimen for the district.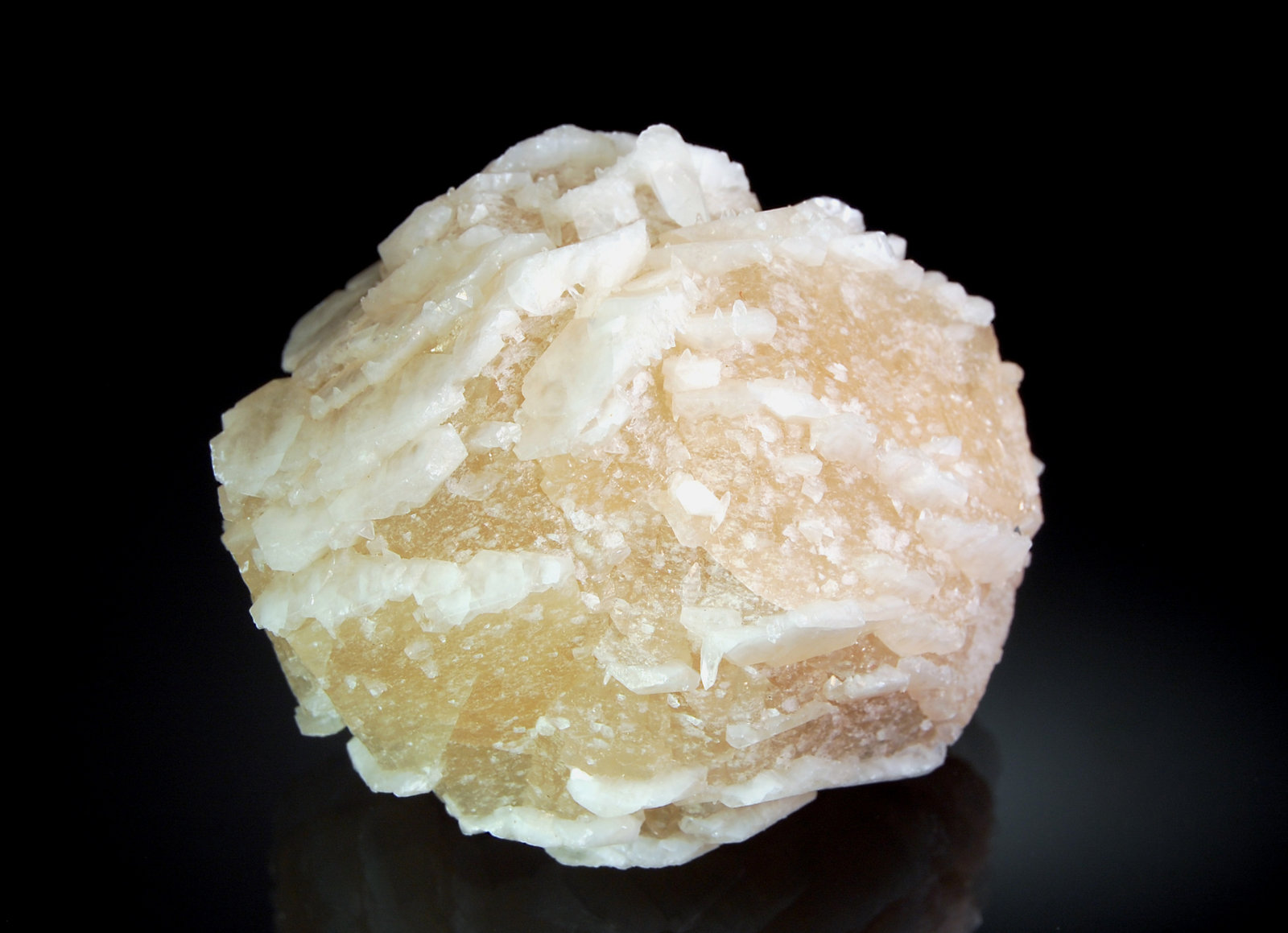 All pictures, text, design © Forum FMF 2006-2020