Mineral: Fluorite.
Locality: La Viesca Mine, La Collada mining area, Huergo, Siero, Comarca Oviedo, Asturias, Principality of Asturias, Spain
Dimensions: Main crystal: 40mm x 40mm x 40mm

Description: Backlight with "tetris" growings. Two intergrown cubes of purple fluorite. Opaque crystals with faces and edges not smooth, both with "tetris" growths. The geometric coloured zones in his core may be growth ghosts, only visible with backlight.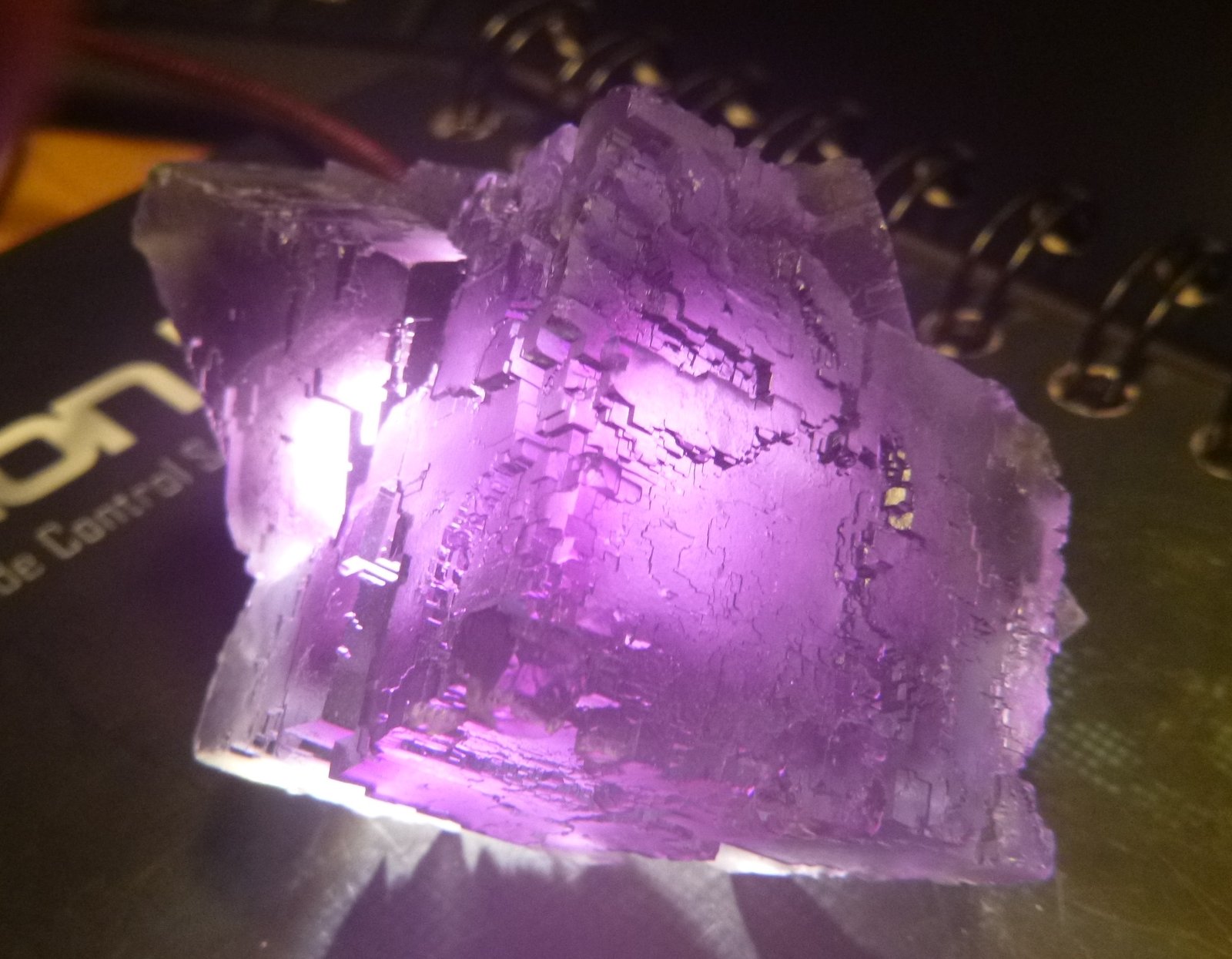 All pictures, text, design © Forum FMF 2006-2021