Mineral: Scheelite
Locality: Camp Bird Mine, Camp Bird, San Juan Mountains, Ouray, Sneffels District, Ouray County, Colorado, USA
Dimensions: 6.0 x 8.6 x 9.2 cm.

Description: Sharp tetragonal brown scheelite crystals to 1.4 cm on a sugary quartz matrix. Collected in the late 70s/early 80s from the 7850 Stope, 5 Level, King Ore Shoot, Camp Bird Vein.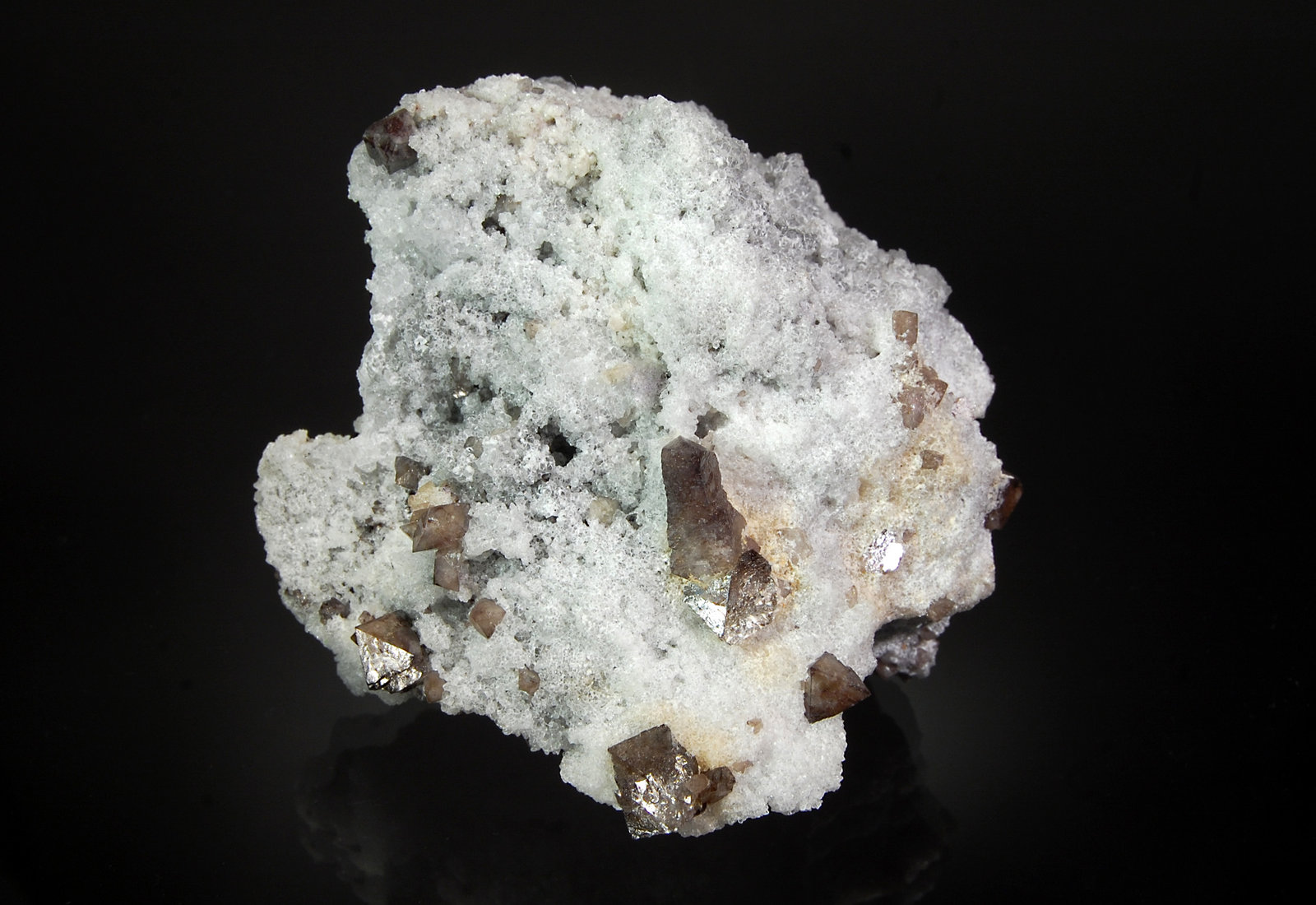 All pictures, text, design © Forum FMF 2006-2020