Mineral: Baryte
Locality: Reicher Spat Mine, Schlettau, Annaberg District, Erzgebirgskreis, Saxony/Sachsen, Germany
Dimensions: 7,5 x 6 x 2 cm

Description: Relatively large tabular baryte with smaller subparallel crystals. The orange/brown colour is due to inclusions of limonite. The mine had originally started in the 18th century as a tin and cobalt mine, but was prospected for baryte in the 1950s; the specimen is from this prospecting period.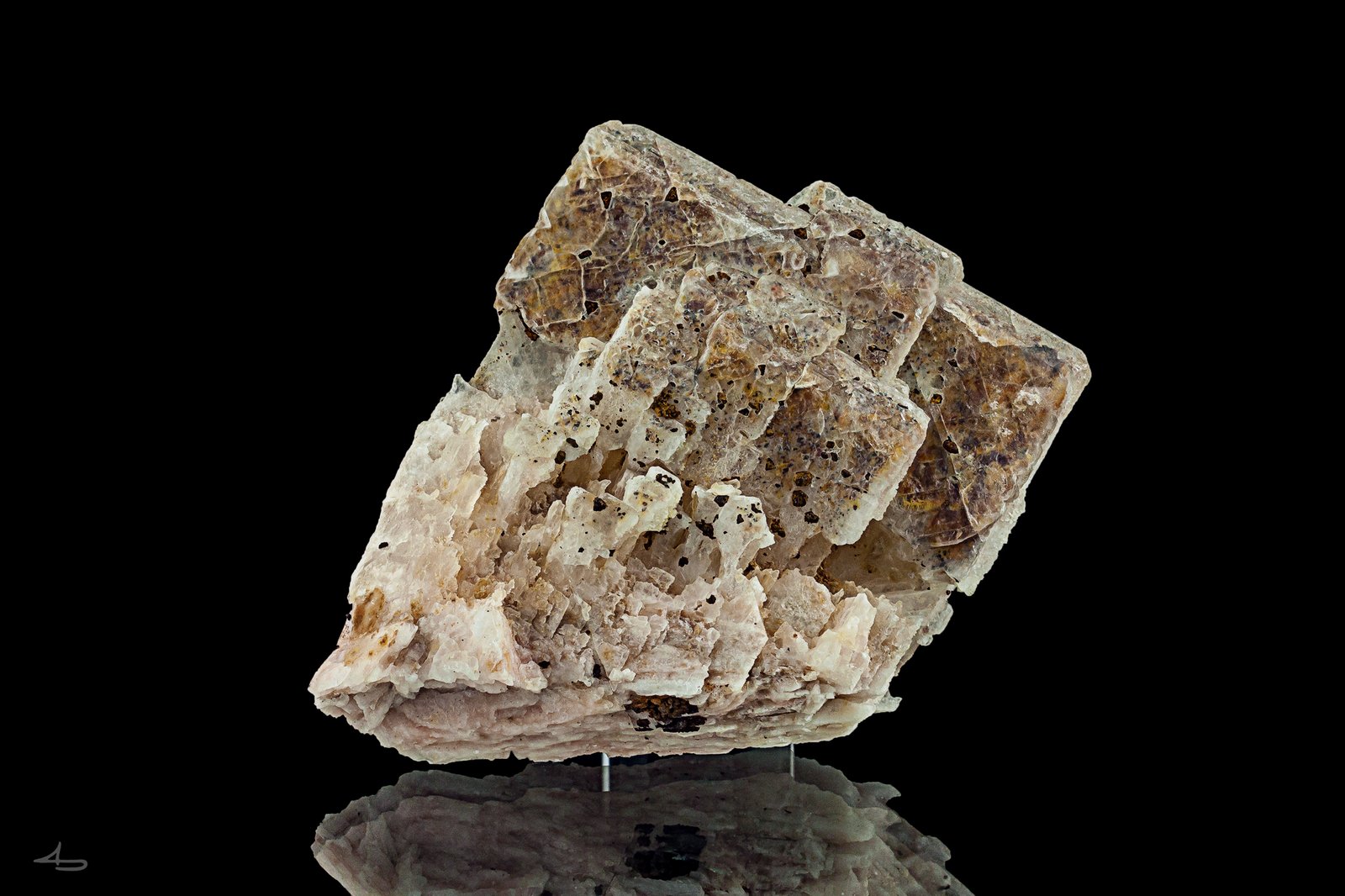 All pictures, text, design © Forum FMF 2006-2020