Mineral: Baryte
Locality: Himmelsfürst Mine, Brand-Erbisdorf, Freiberg District, Erzgebirgskreis, Saxony/Sachsen, Germany
Dimensions: 6,1 x 5,2 x 4,9 cm

Description: Dark amber coloured glossy prismatic intergrown crystals of baryte. Found in the '60s in the OWO Spat vein. The backside shows an interesting open structure from which other minerals have been etched away.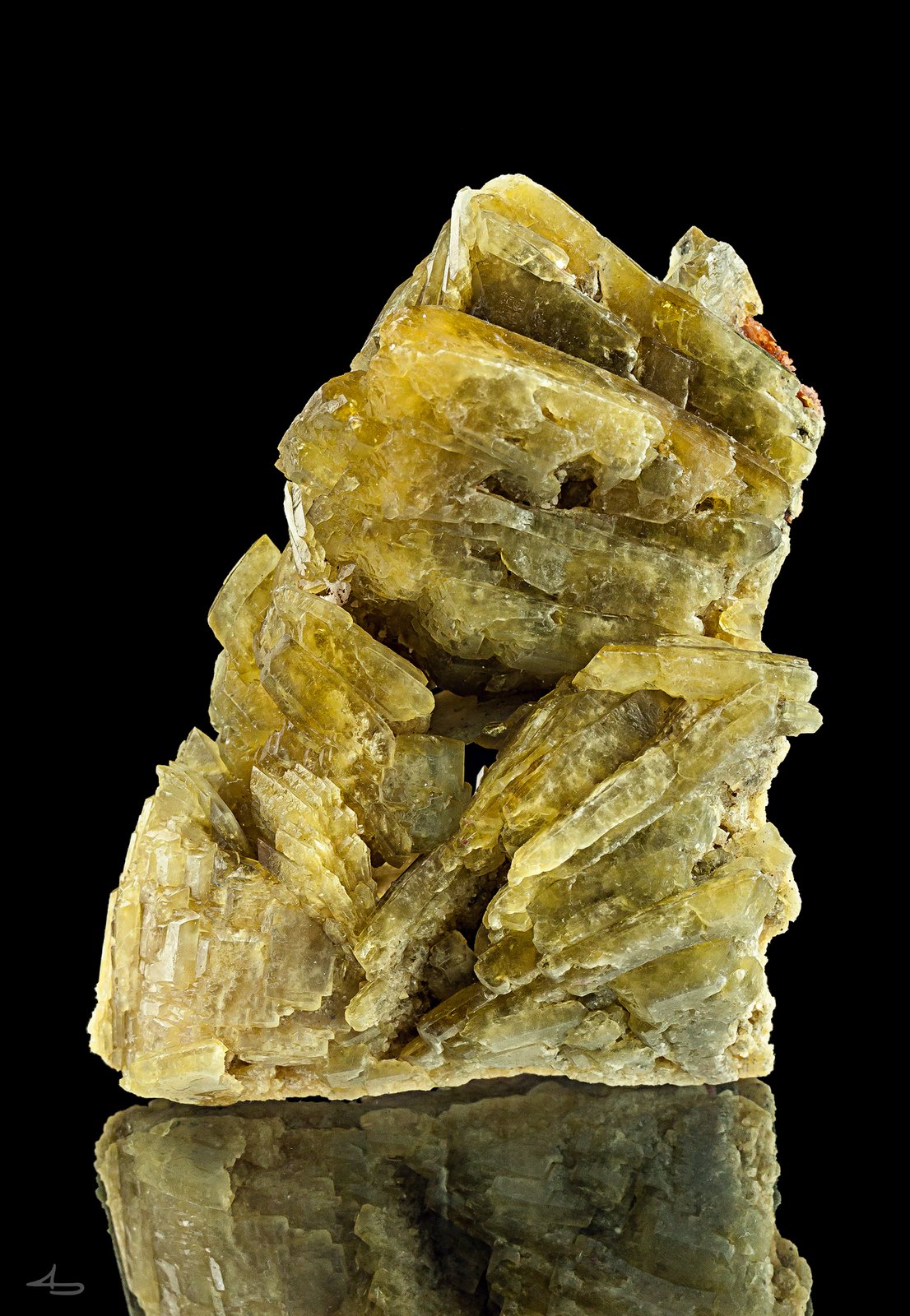 All pictures, text, design © Forum FMF 2006-2020