Mineral: Ktenasite and Gypsum on Calcite
Locality: Mid-Continent Mine, Picher Field, Treece, Tri-State District, Cherokee County, Kansas, USA
Dimensions: 4.5 x 5.5 cm

Description: Scalenohedral calcite crystals to 4.5 cm set on a matrix of sphalerite. The calcite is partially coated with a white crust of gypsum and blue ktenasite. Mined in the 1950s.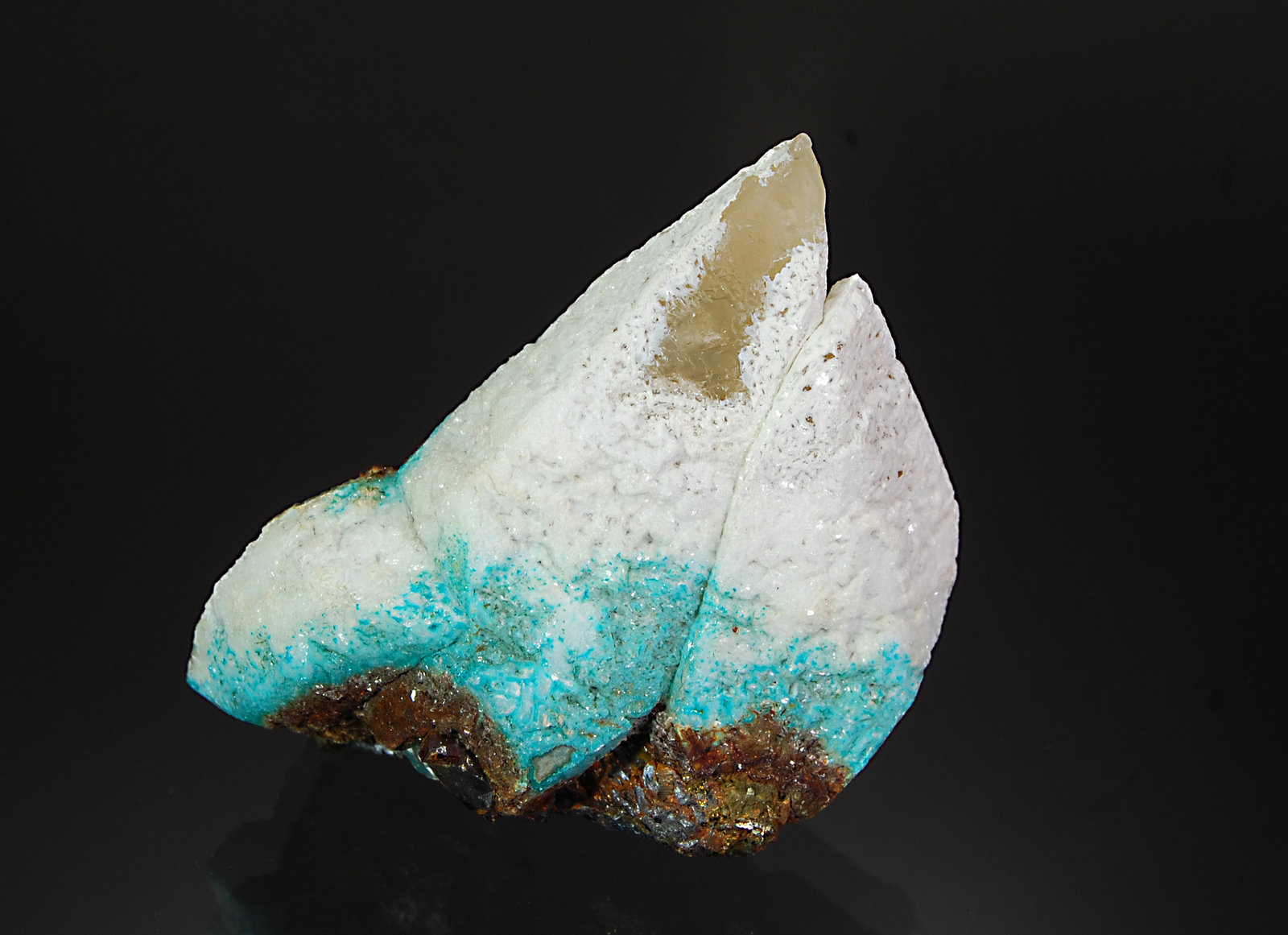 All pictures, text, design © Forum FMF 2006-2020