Mineral: Calcite
Locality: Barnett Mine, 800' level South, Illinois-Kentucky Fluorspar Mining District, Pope County, Illinois, USA
Dimensions: 8.0 x 8.5 cm

Description: A mound of calcite intergrown with thickly bladed white barite. The calcite shows multi-stage growth and is terminated with lustrous pale yellow scalenohedrons. Mined in the late 1960s.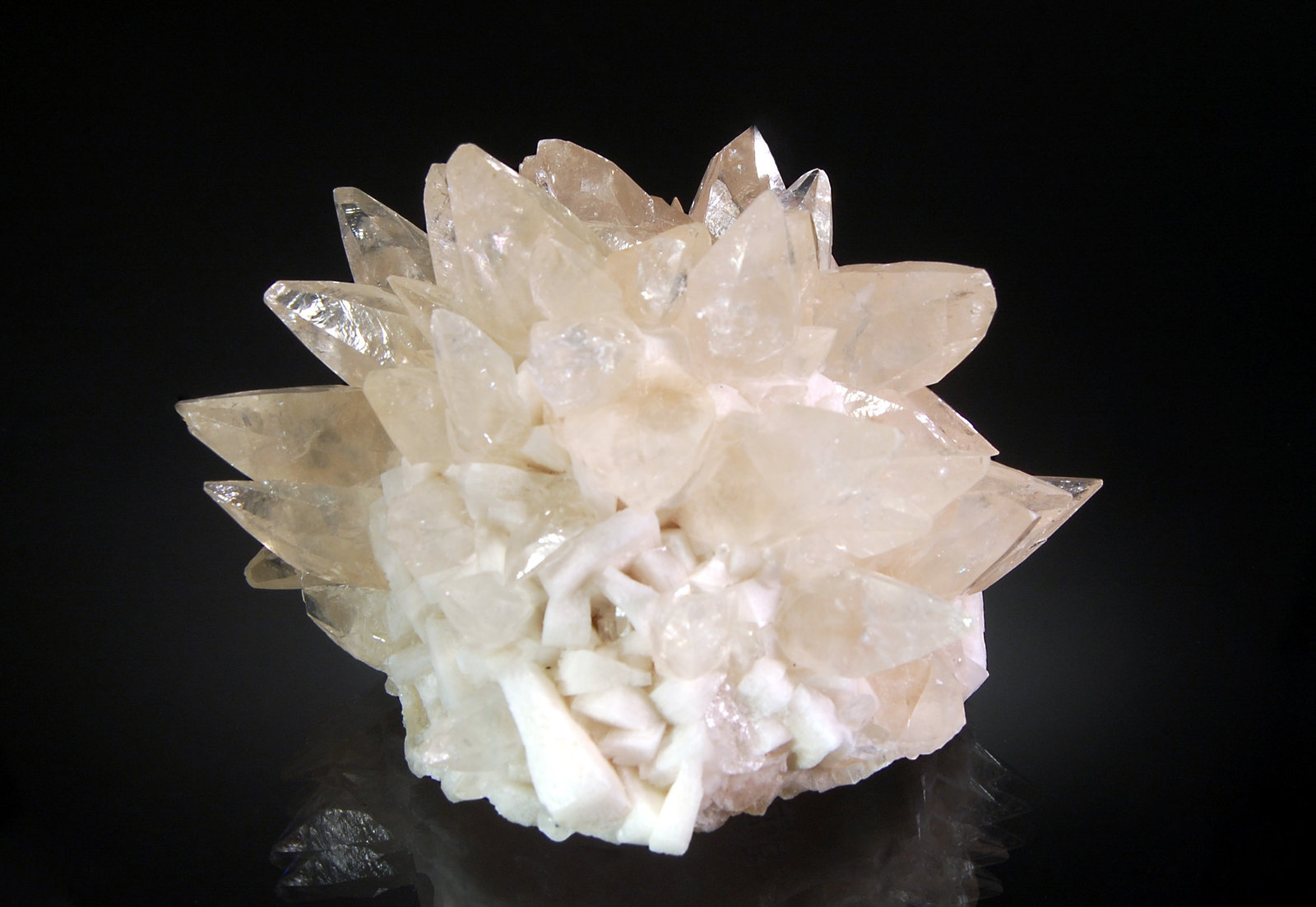 All pictures, text, design © Forum FMF 2006-2020