Mineral: Baryte, Dolomite
Locality: Sasso Rosso, Rio di Mozzana, Burzanella, Camugnano, Bologna Province, Emilia-Romagna, Italy
Dimensions: 8,5 x 6,0 x 3,6 cm

Description: Old specimen of baryte from Northern Italy. Shiny water-clear crystals up to 5 mm scattered along hydrothermal veins, on a sedimentary rock. In paragenesis with lenticular crystals of dolomite.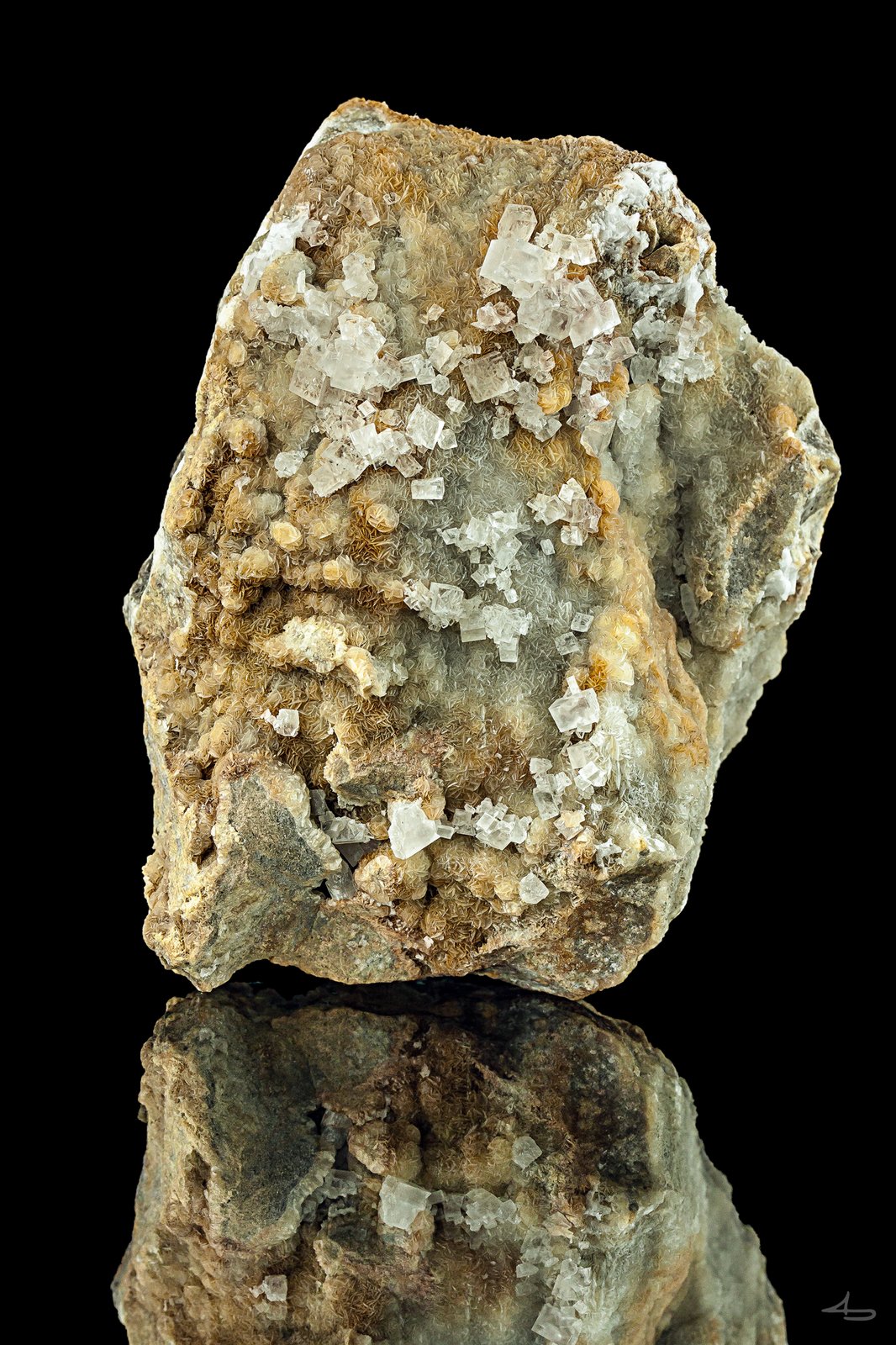 All pictures, text, design © Forum FMF 2006-2020