Mineral: Copper
Locality: Ray Mines, Scott Mountain area, Mineral Creek District, Dripping Spring Mountains, Pinal County, Arizona, USA
Dimensions: Overall size: 46mm x 49mm x 16mm. Crystal size: 24mm x 6mm x 3mm. Weight: 57 g.

Description: "Copper arborescent aggregate with poorly defined crystals and an elongated prominent one". Mined in 1972. Ex Anthony J.W., Ex Williams S.A., Ex Bideaux R.A. (1977) - Ex Bideaux R.A., Ex Wallace T.C. (1997), Ex Joan Montal, Ex Carles Curto.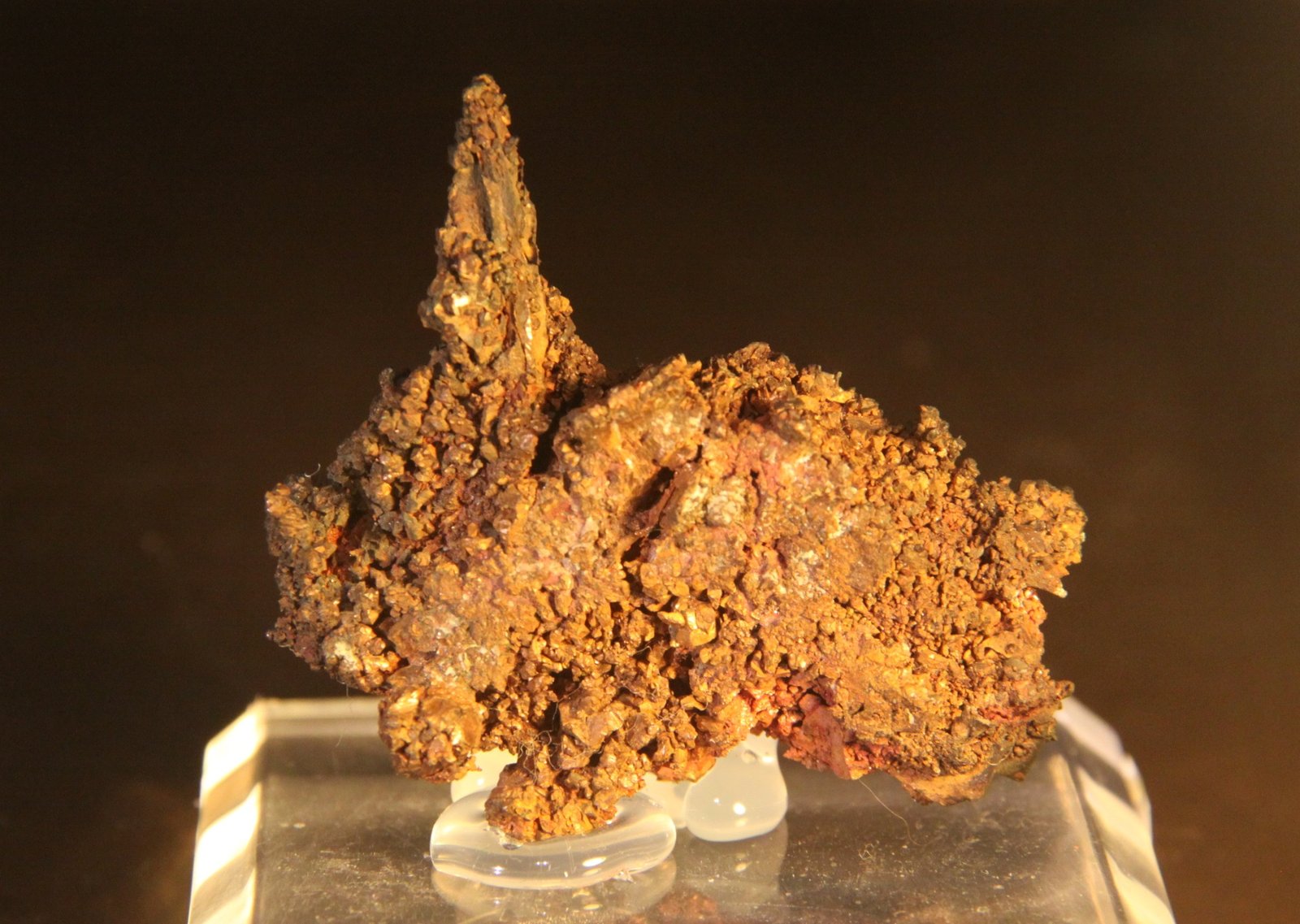 All pictures, text, design © Forum FMF 2006-2020