Mineral: _Scheelite, quartz
Locality: Pari, Khaplu, Ghanche District, Gilgit-Baltistan (Northern Areas), Pakistan
Dimensions: 60 mm x 50 mm x 27 mm. Scheelite crystal aggregate: 35 mm

Description: Map showing the remote geographical location of the town of Pari, in the Kharmang Valley, Baltistan, Southeast of Skardu city. Position: 35.01972,76.12944 Please, click on the map to enlarge.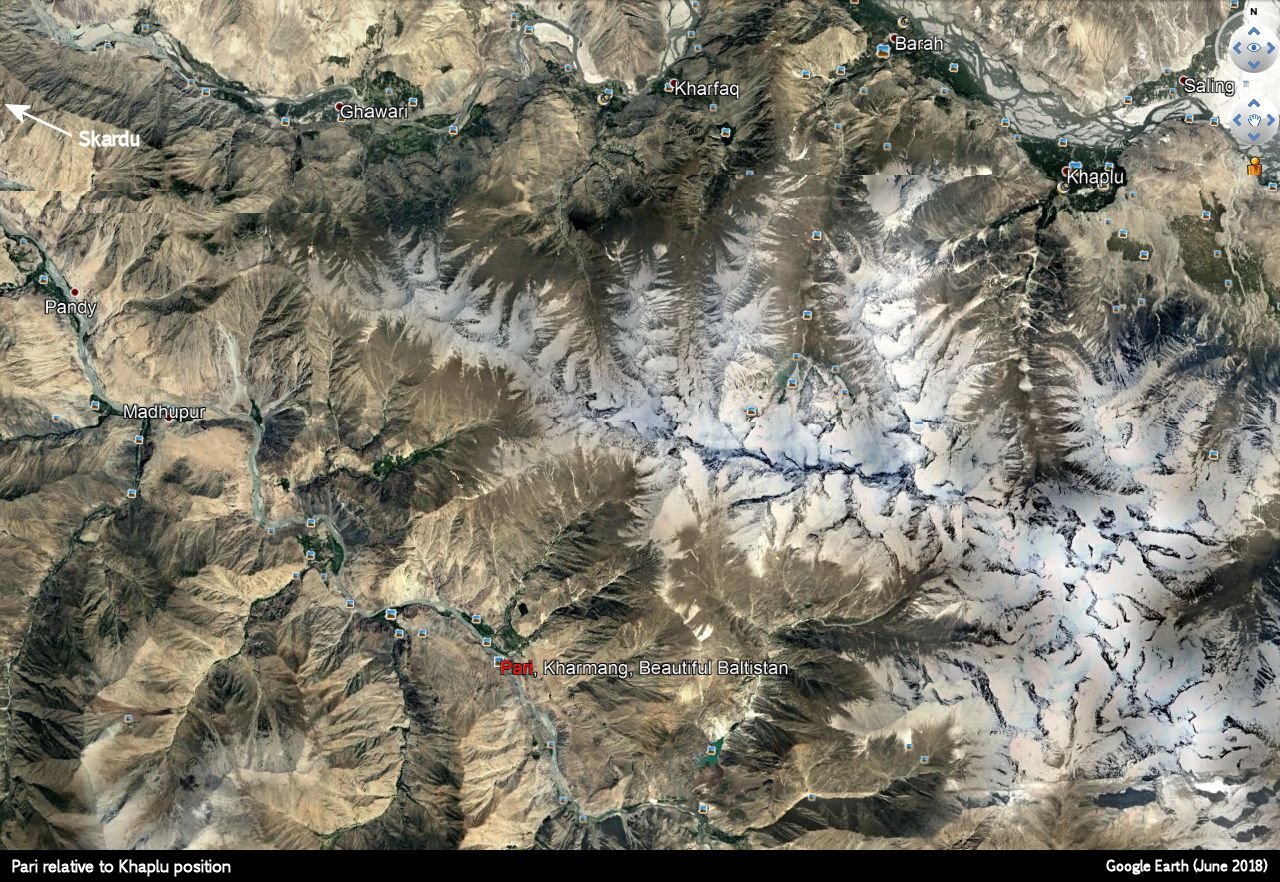 All pictures, text, design © Forum FMF 2006-2020