Mineral: Brucite
Locality: Killa Saifullah District, Balochistan (Baluchistan), Pakistan
Dimensions: 4.5 x 5.8 cm

Description: There was a plentiful supply of these lemon yellow brucites at the show, and prices were all over the map. Many were quite inexpensive compared to when they first appeared. Sometimes it pays to wait. This one has no point of attachment and immediately caught my eye.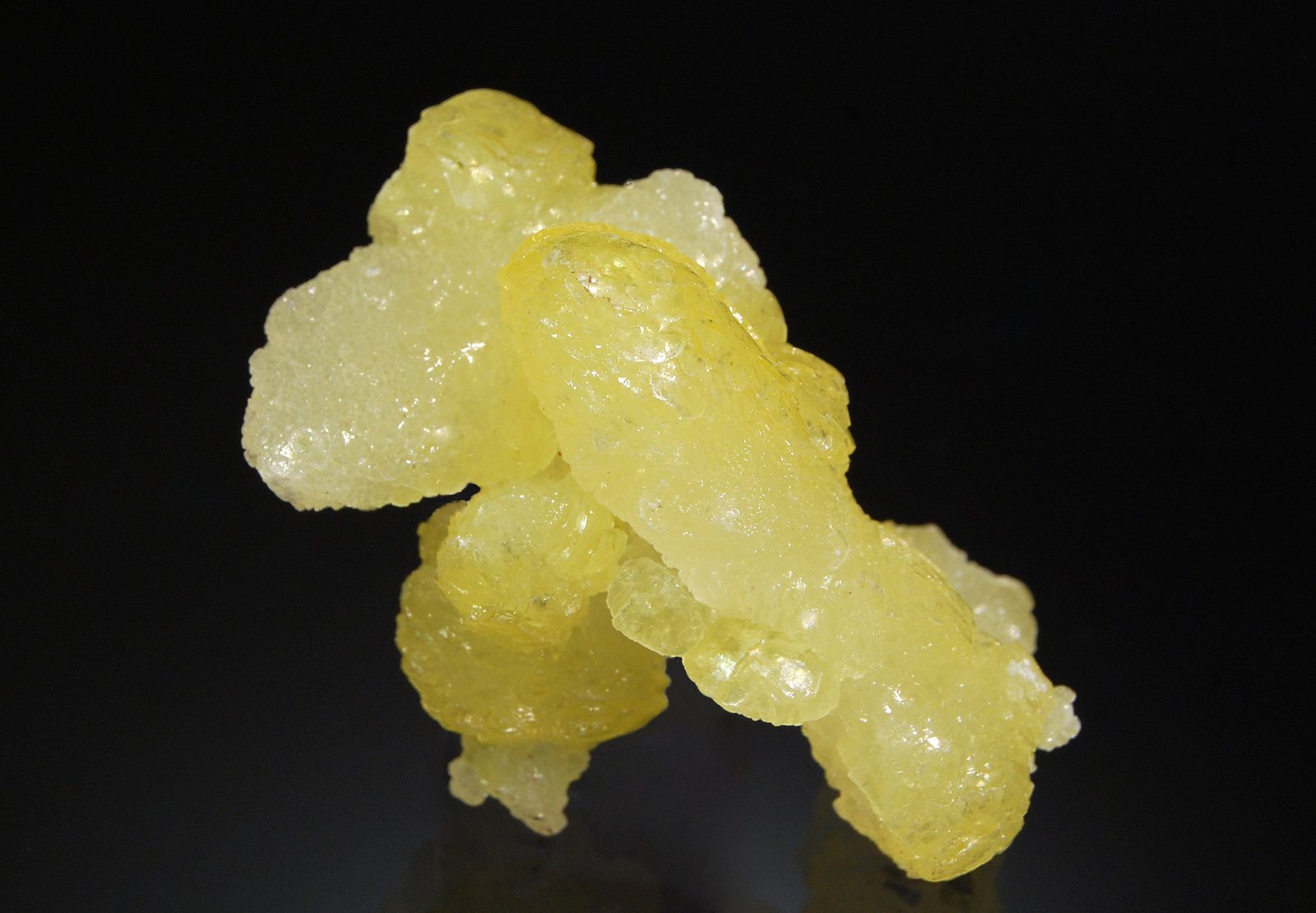 All pictures, text, design © Forum FMF 2006-2019