Mineral: Goethite ps. Pyrite
Locality: Gachalá mining district, Matecaña Mine, Municipio Gachalá, Eastern Emerald Belt, Cundinamarca Department, Colombia
Dimensions: 3.0 x 3.4 x 3.6 cm

Description: Two intergrown pyritohedrons forming an "iron cross" twin. Cubic pseudos of goethite after pyrite are ubiquitous and pretty common, but this is the first time I have seen twinned crystals like this. This specimen was acquired at the recent Denver Show - some of these reached the size of a tennis ball and were quite striking.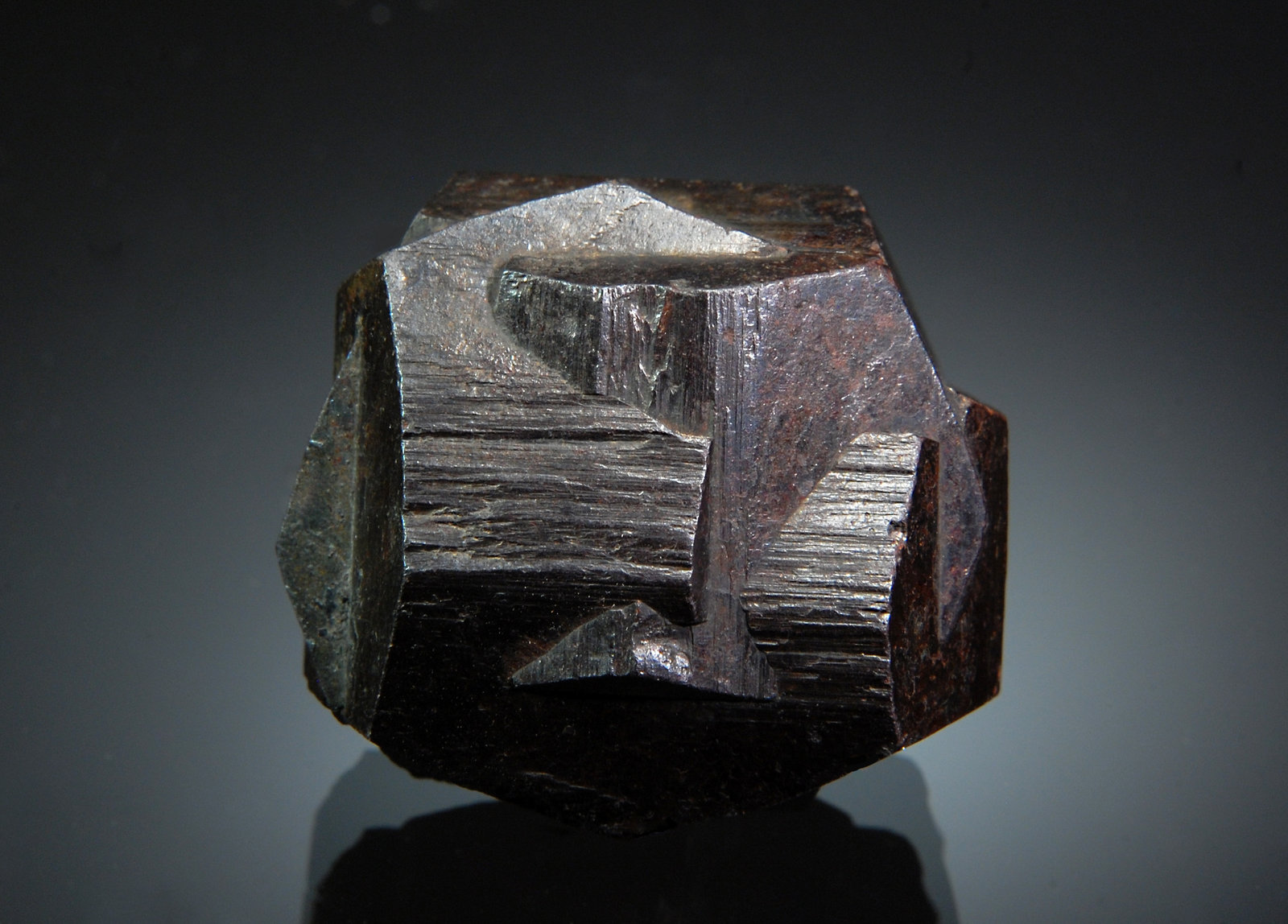 All pictures, text, design © Forum FMF 2006-2019