Mineral: Baryte with Malachite
Locality: Shangulowé Mine, Kambove District, Katanga Copper Crescent, Katanga (Shaba), Congo DR (Zaire)
Description: This specimen is about 6 cm long, 5 cm high and 4 cm wide. I purchased it recently (2018) in Liege, Belgium, at the international exhibition. I bought the specimen from a Belgium vendor who said that he lived in Congo and mined a lot of specimen himself. He had about 10 of these barites but I particularly bought this one as it was the only specimen with intrinsic green, transparent barite crystals. All the other specimen only showed a very slight mint-greenish color. The individual crystals are about 3 cm in size.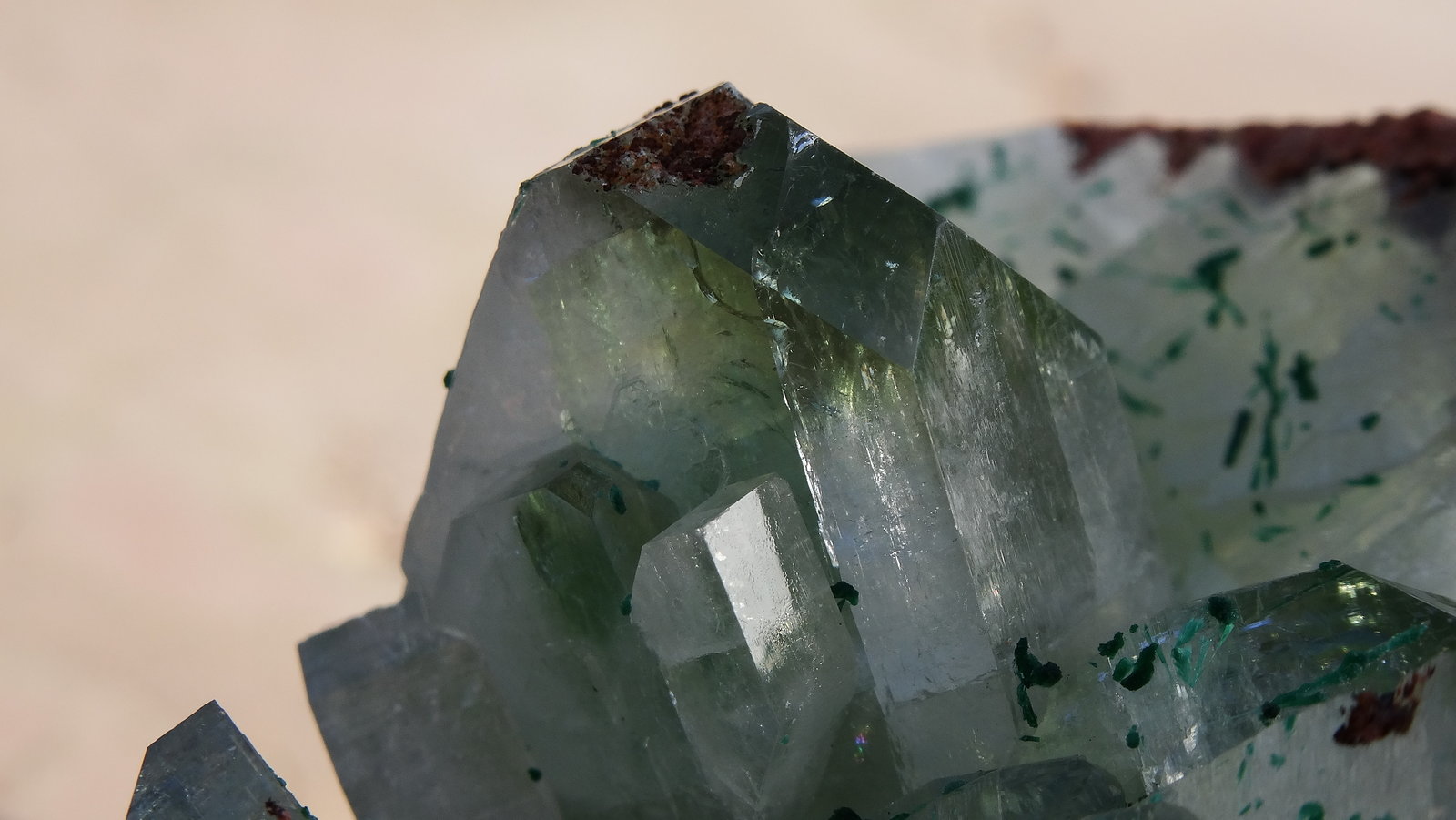 All pictures, text, design © Forum FMF 2006-2019