Mineral: Baryte with Malachite
Locality: Shangulowé Mine, Kambove District, Katanga Copper Crescent, Katanga (Shaba), Democratic Republic of the Congo (Zaire)
Description: This specimen is a different specimen than the other 3 photo's which are all 3 from the same specimen. I bought this specimen in 2018 from a Belgium vendor, on an auction. You see a close-up from one of the crystals. This crystal is about 3.5 cm long, and has a pale mint-green color as can be seen. It also contains some Malachite.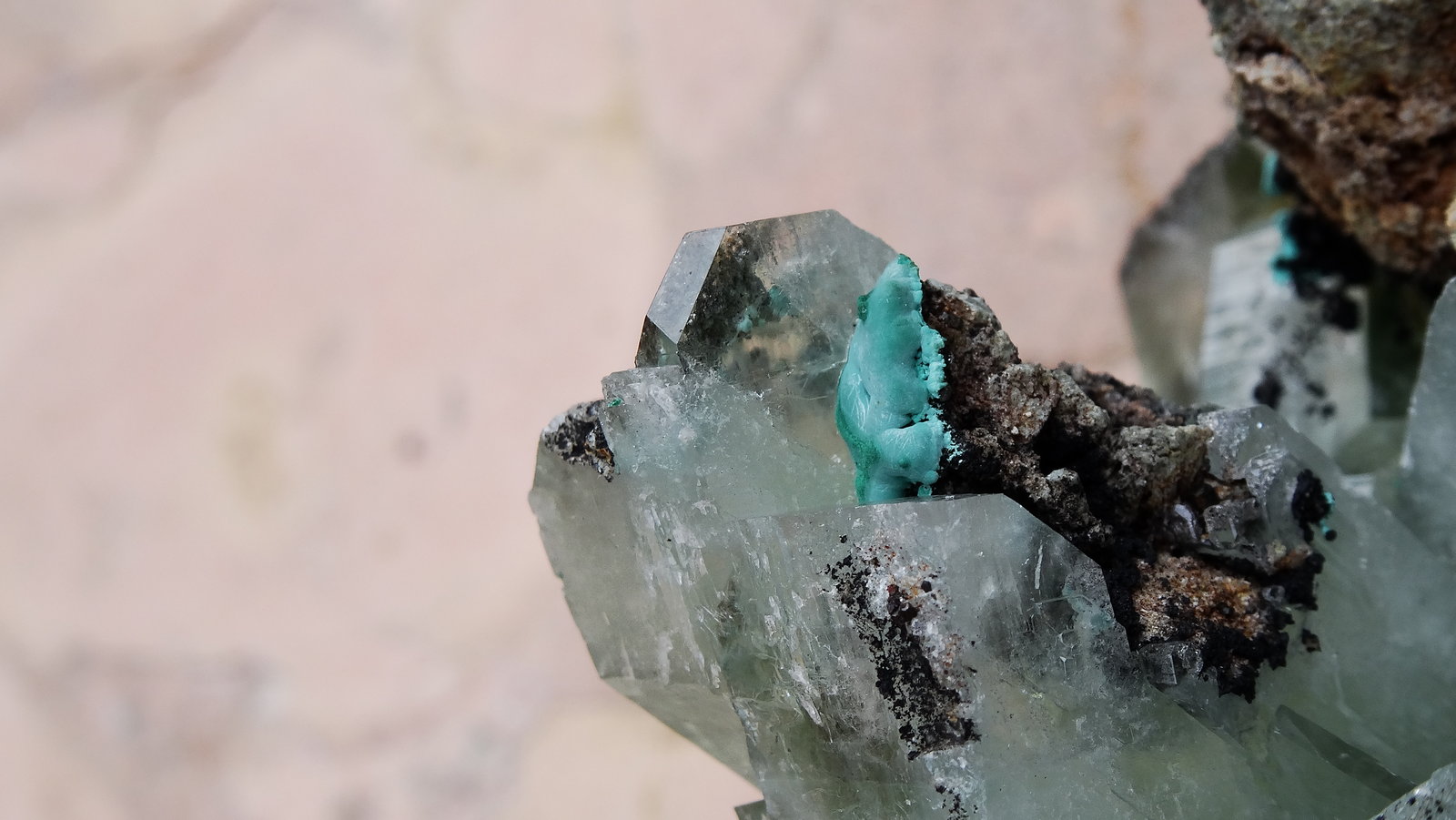 All pictures, text, design © Forum FMF 2006-2021