Mineral: Baryte with Malachite
Locality: Shangulowé Mine, Kambove District, Katanga Copper Crescent, Katanga (Shaba), Congo DR (Zaire)
Description: Photo's 330 M, P and D are all from the same specimen. The barite crystals are intrinsic green and transparent due to the presence of nano-size Malachite in these crystals. The field of view of this photo is 4 cm.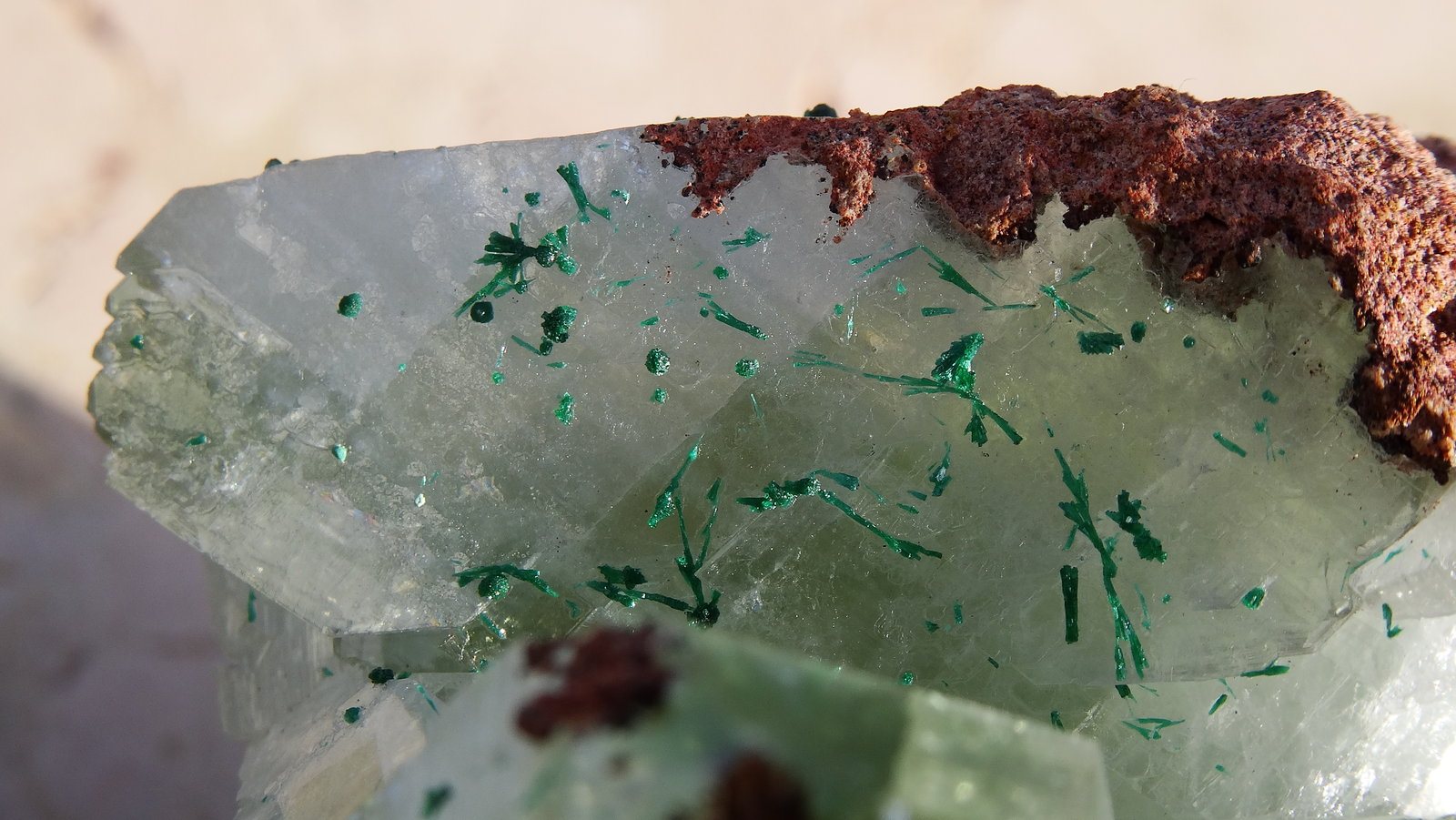 All pictures, text, design © Forum FMF 2006-2020