Mineral: Baryte, Fluorite
Locality: Pöhla-Tellerhäuser Mine, Pöhla, Schwarzenberg District, Erzgebirgskreis, Saxony/Sachsen, Germany
Dimensions: 18,3 x 11,3 x 8,3 cm

Description: Large example of golden baryte on green fluorite matrix from this classic German locality. When these barytes were found in the mine, a specialist team would extract them. At the time, most of these were sold in West-Germany in order to bring back western currency to the DDR, although a fair number found their way into the personal collections of the miners.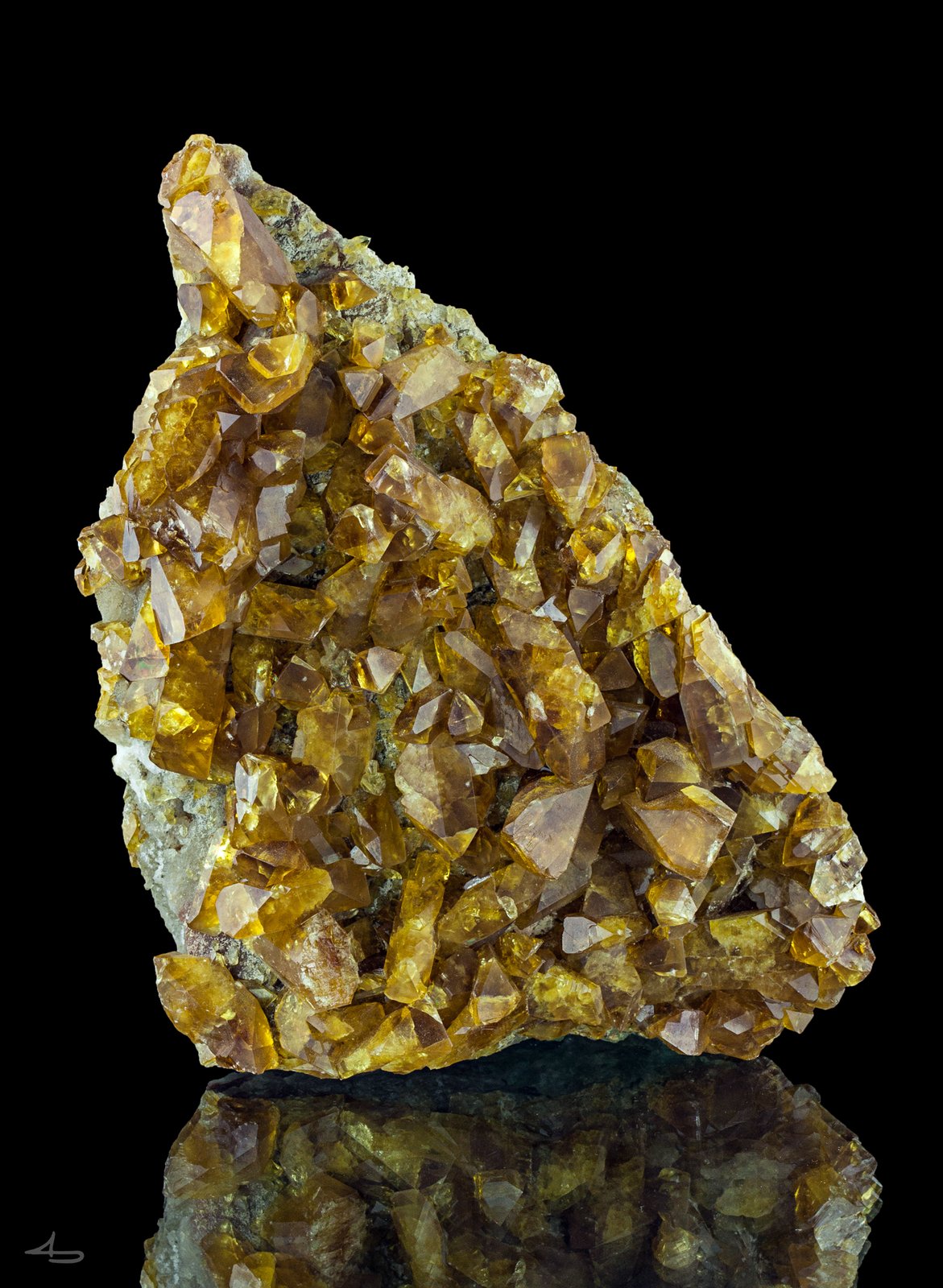 All pictures, text, design © Forum FMF 2006-2019