Mineral: Baryte
Locality: Winterberg Quarry, Iberg, Bad Grund, Göttingen District, Harz, Lower Saxony/Niedersachsen, Germany
Dimensions: 6,8 cm x 6,5 cm x 6,4 cm

Description: Rounded groups of lustrous elongated tabular baryte crystals. The outer layer of the baryte is clear, whereas the core is opaque. Brown goethite gives a nice contrast.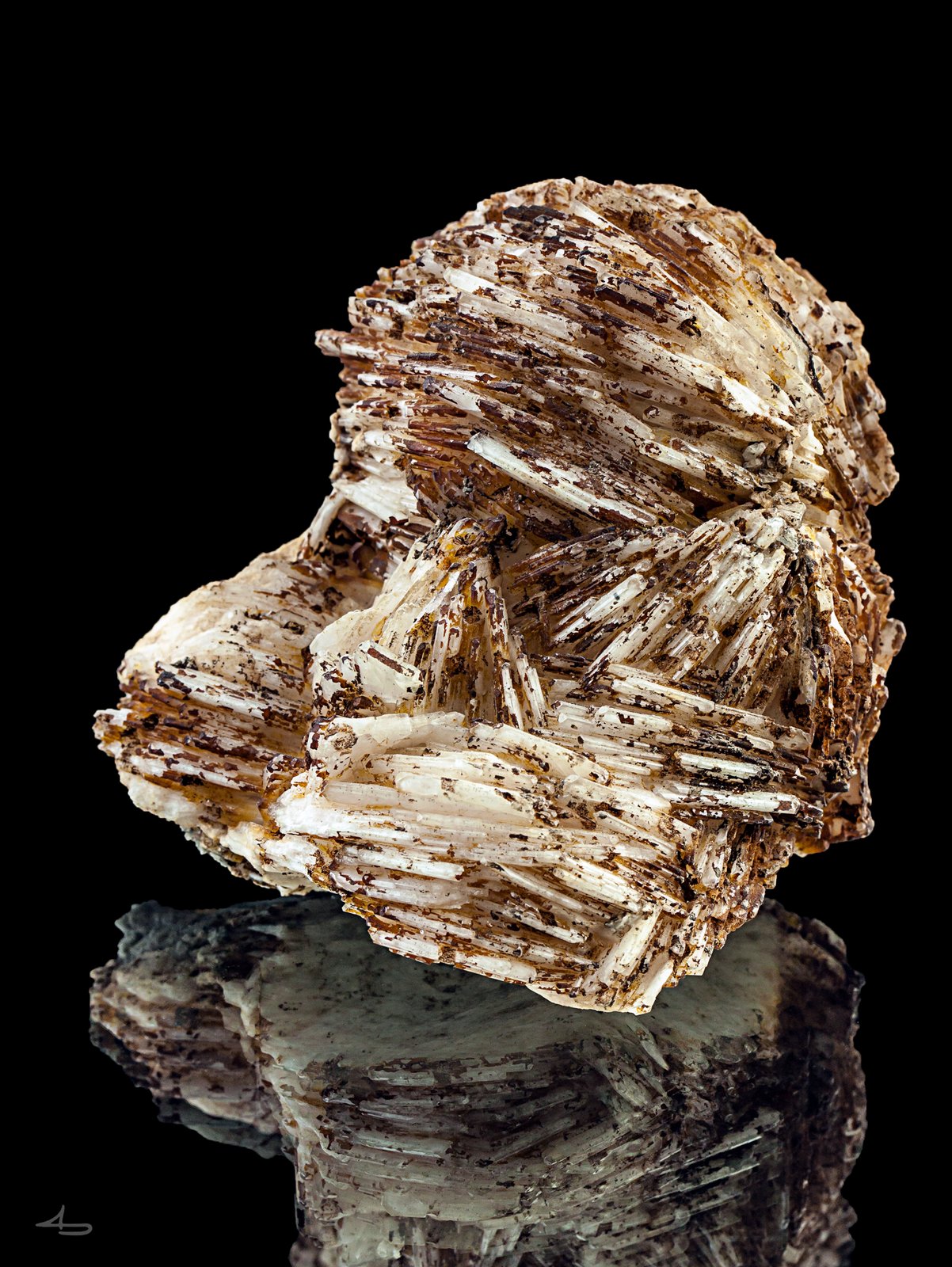 All pictures, text, design © Forum FMF 2006-2019