Mineral: Baryte, Fluorite
Locality: Clara Mine, Rankach Valley, Oberwolfach, Wolfach, Black Forest, Baden-Württemberg, Germany
Dimensions: 11,4 x 9,9 x 6,2 cm

Description: Cluster of large clear blocky baryte crystals. These crystals formed parallel over an earlier generation of baryte. In the matrix, several clear blue cubic fluorite crystals are enclosed by baryte.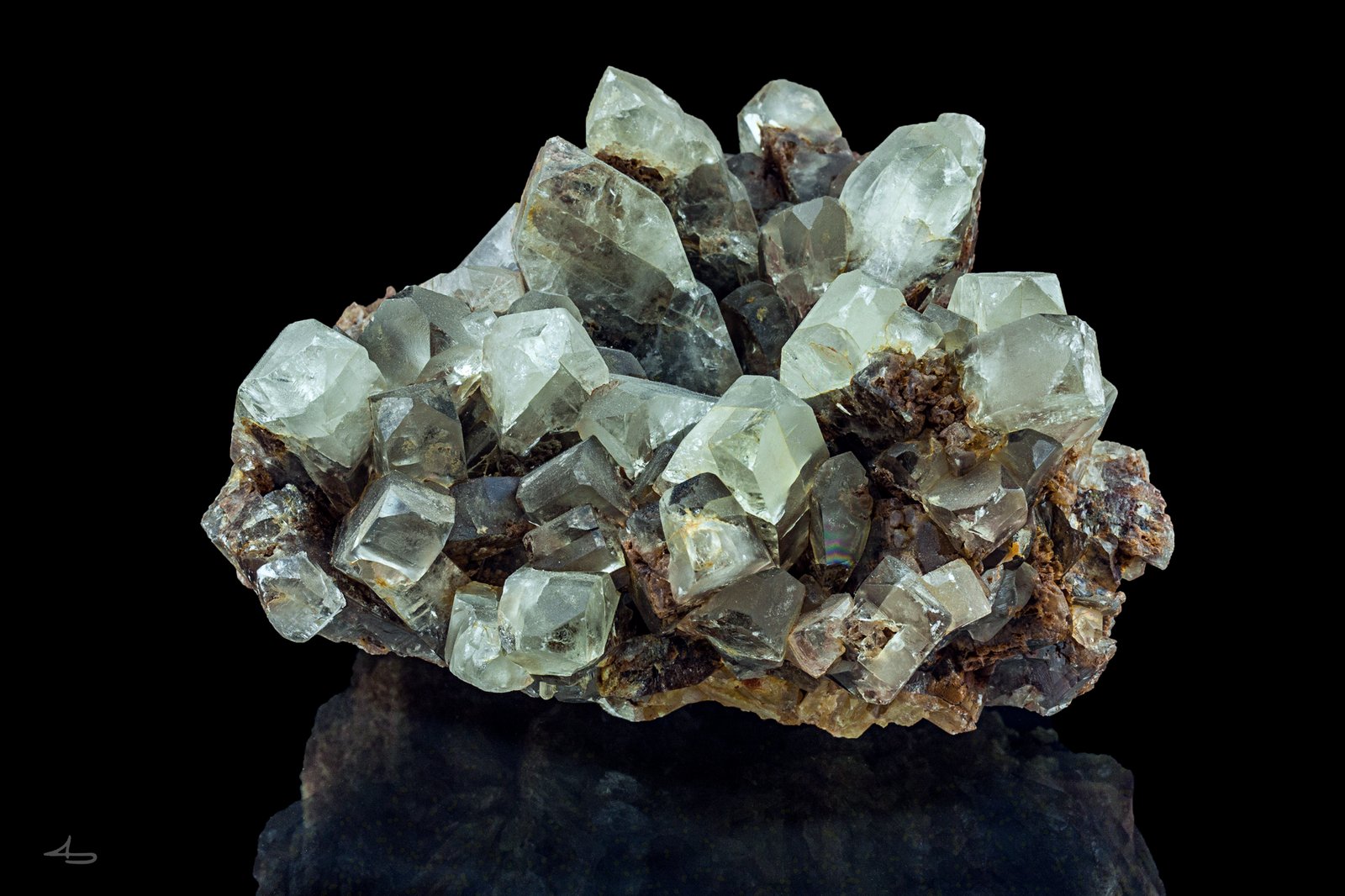 All pictures, text, design © Forum FMF 2006-2019