Mineral: Baryte
Locality: Teplice (Teplitz), Teplice District, Ústí Region, Bohemia, Czech Republic
Dimensions: 4,0 x 3,4 x 2,7 cm

Description: Several transparent golden yellow baryte crystals with darker phantoms. Accompanied by an old Dr. A. Krantz label, dated between 1850 when the company moved to Bonn, and 1888 when Friedrich Krantz took over the business from his uncle August Krantz. One of the crystals also has a small handwritten label glued to the back. Dimensions given for the largest crystal.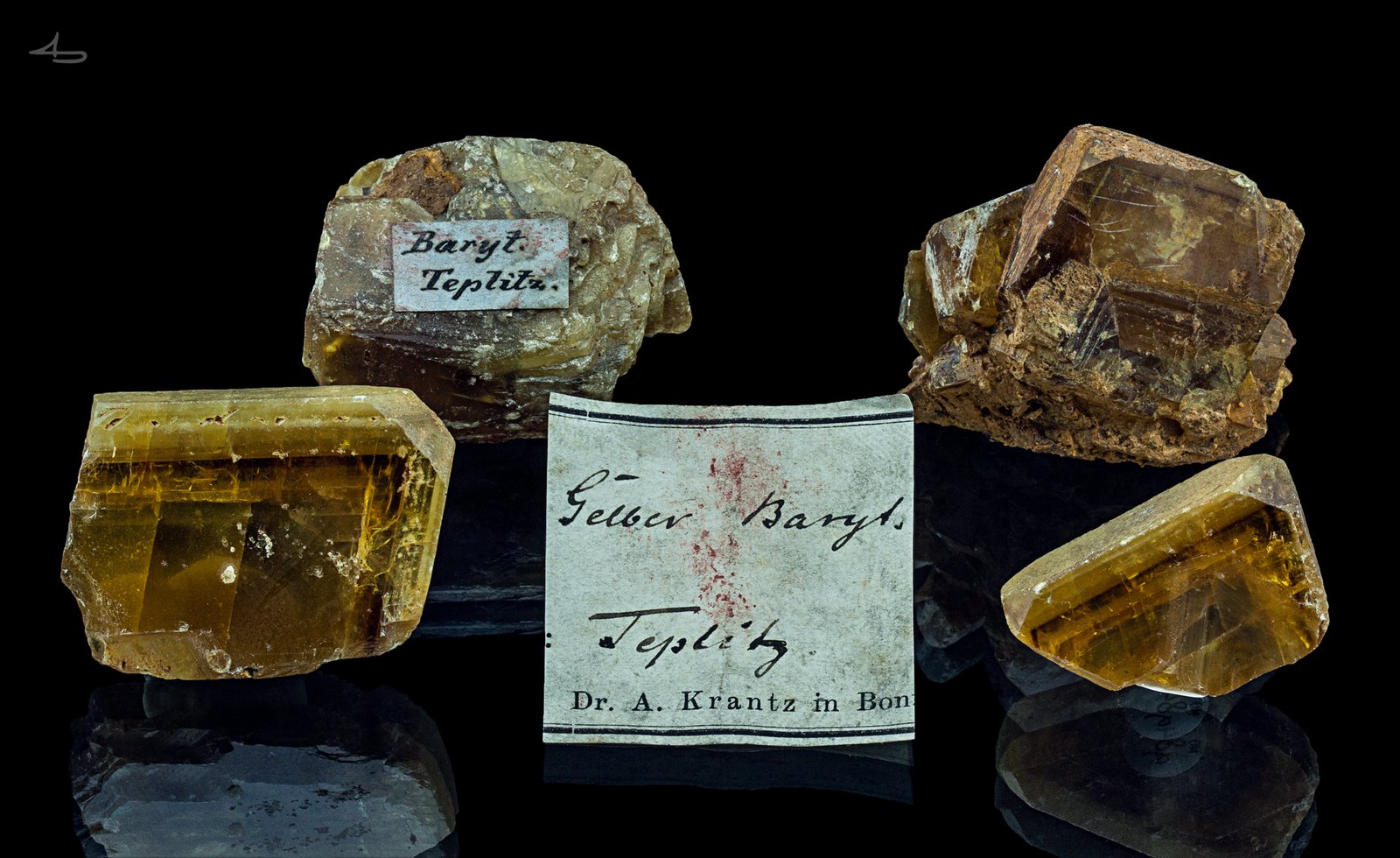 All pictures, text, design © Forum FMF 2006-2019