Mineral: Beryl (variety aquamarine)
Locality: Shigar Valley, Shigar District, Gilgit-Baltistan (Northern Areas), Pakistan
Dimensions: 65mm x 69mm x 16mm overall size. Vertical= 14mm x 40mm x 11mm. Horizontal= 67mm x 9mm x 8mm

Description: Group of two Beryl (variety aquamarine) with a doubly terminated crystal settled on the termination of the vertical one, looking like a tower crane. The vertical has well defined faces and edges and shows a clear and subtle blue aquamarine color.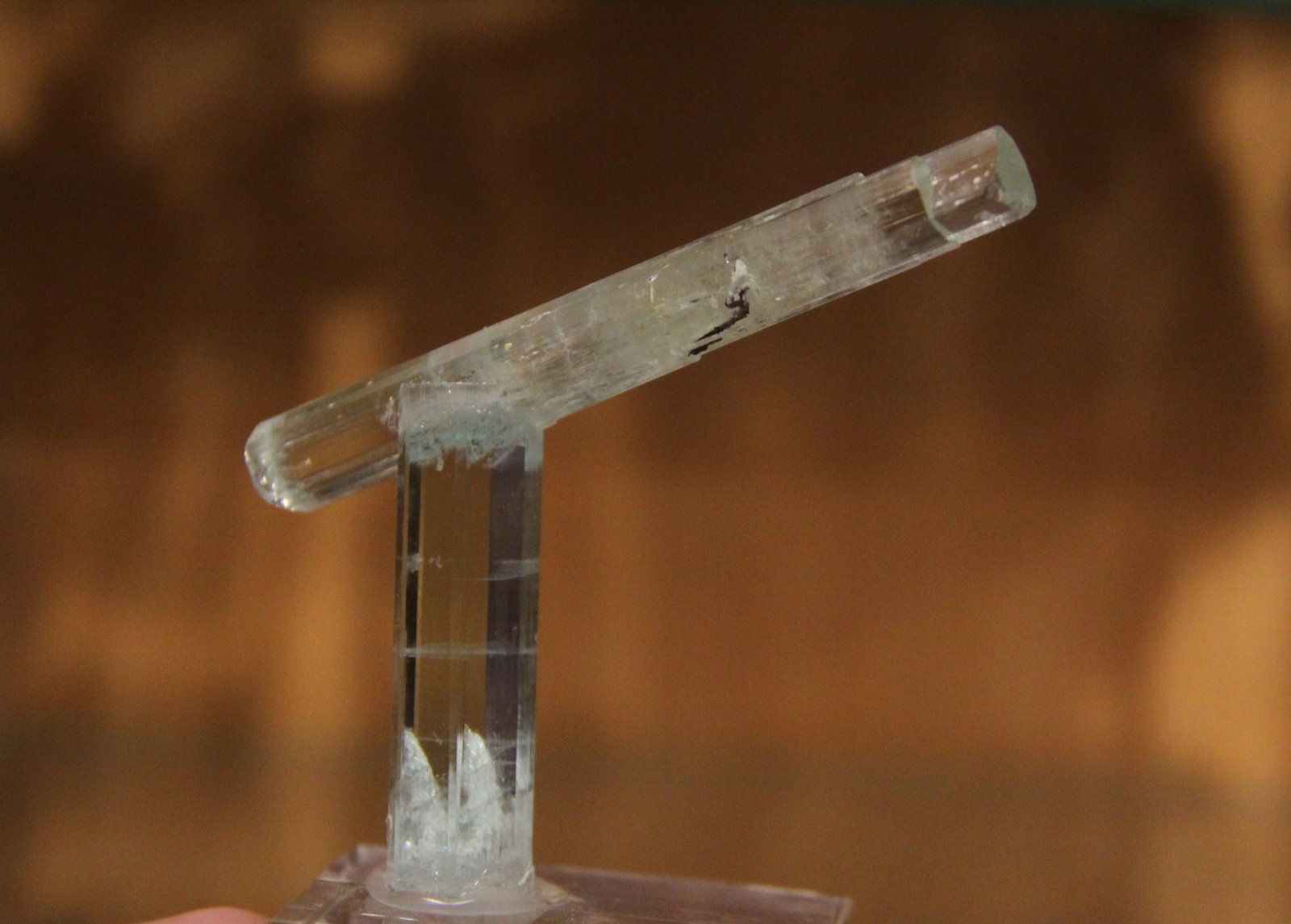 All pictures, text, design © Forum FMF 2006-2020