Mineral: Schorl
Locality: Erongo Mountain, Usakos, Erongo Region, Namibia
Dimensions: 3.6 x 7.1 x 7.2 cm

Description: Lustrous black schorl crystals on feldspar. This piece was given to me by a childhood acquaintance that I reconnected with after 50+ years at the most recent Tucson Show. What a surprise - thanks Kevin! Because of the contrast, it was a difficult specimen to photograph and retain detail in the feldspar as well as the schorl.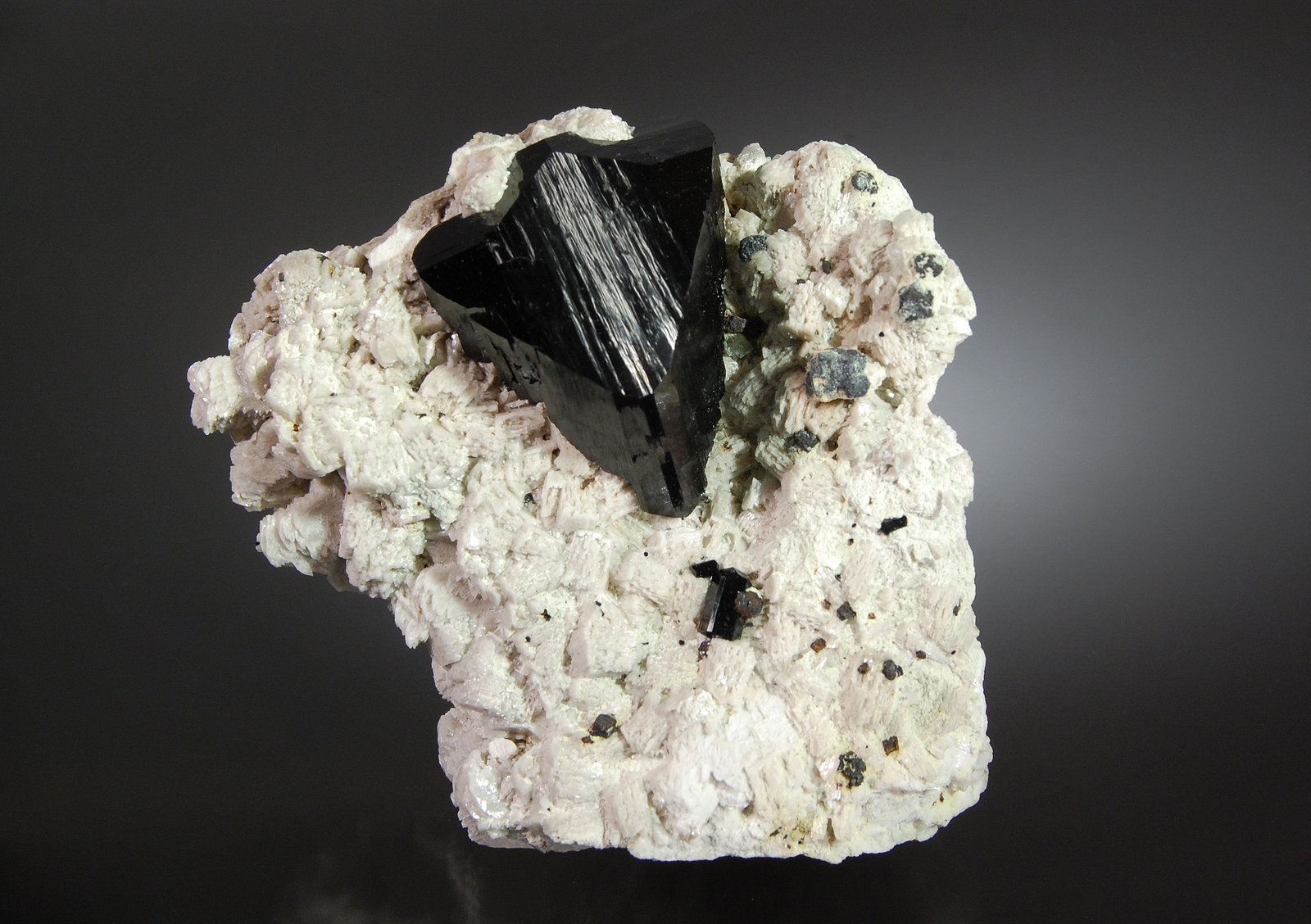 All pictures, text, design © Forum FMF 2006-2021