Mineral: Quartz
Locality: Miage Glacier, Veny Valley, Monte Bianco Massif (Mont Blanc Massif), Courmayeur, Aosta Valley (Val d'Aosta), Italy
Dimensions: 41,6 x 35,5 x 3,4 mm

Description: Another view with another light. As you can see, it is completely crystallized except on a lower right portion, which could be a possible attachment point. If so, the hypothesis of a rehealed shard becomes hard to accept.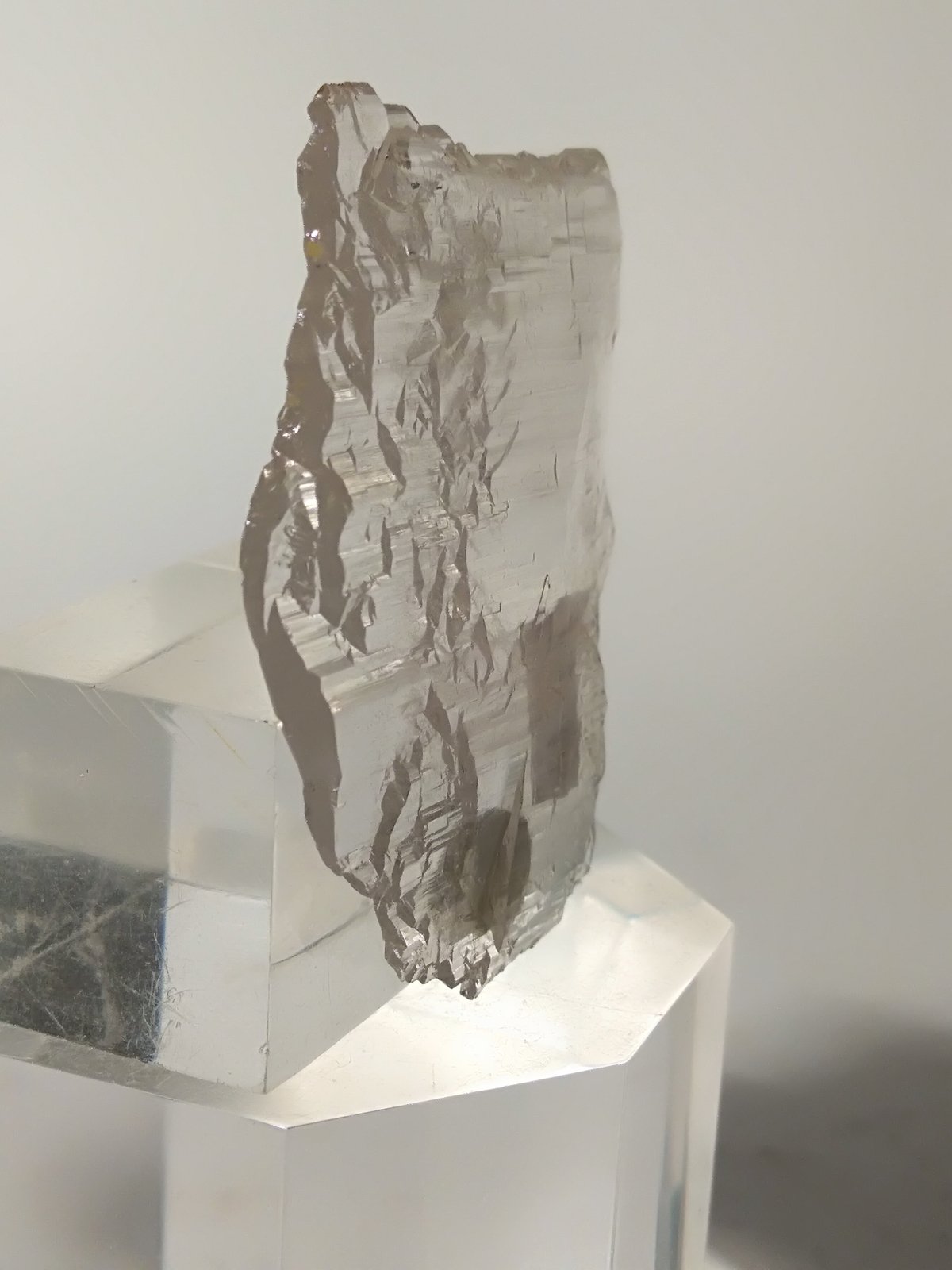 All pictures, text, design © Forum FMF 2006-2020