Mineral: Quartz (variety smoky)
Locality: Formazza Valley, Ossola Valley, Verbano-Cusio-Ossola Province, Piedmont (Piemonte), Italy
Dimensions: 35 x 12,5 x 3 mm

Description: Double terminated Quartz with Tessin habit is quite scarce. Even more if the crystal is very tabular, as in this case. The right termination, which seems damaged, is actually crudely crystallized (possible attachment point).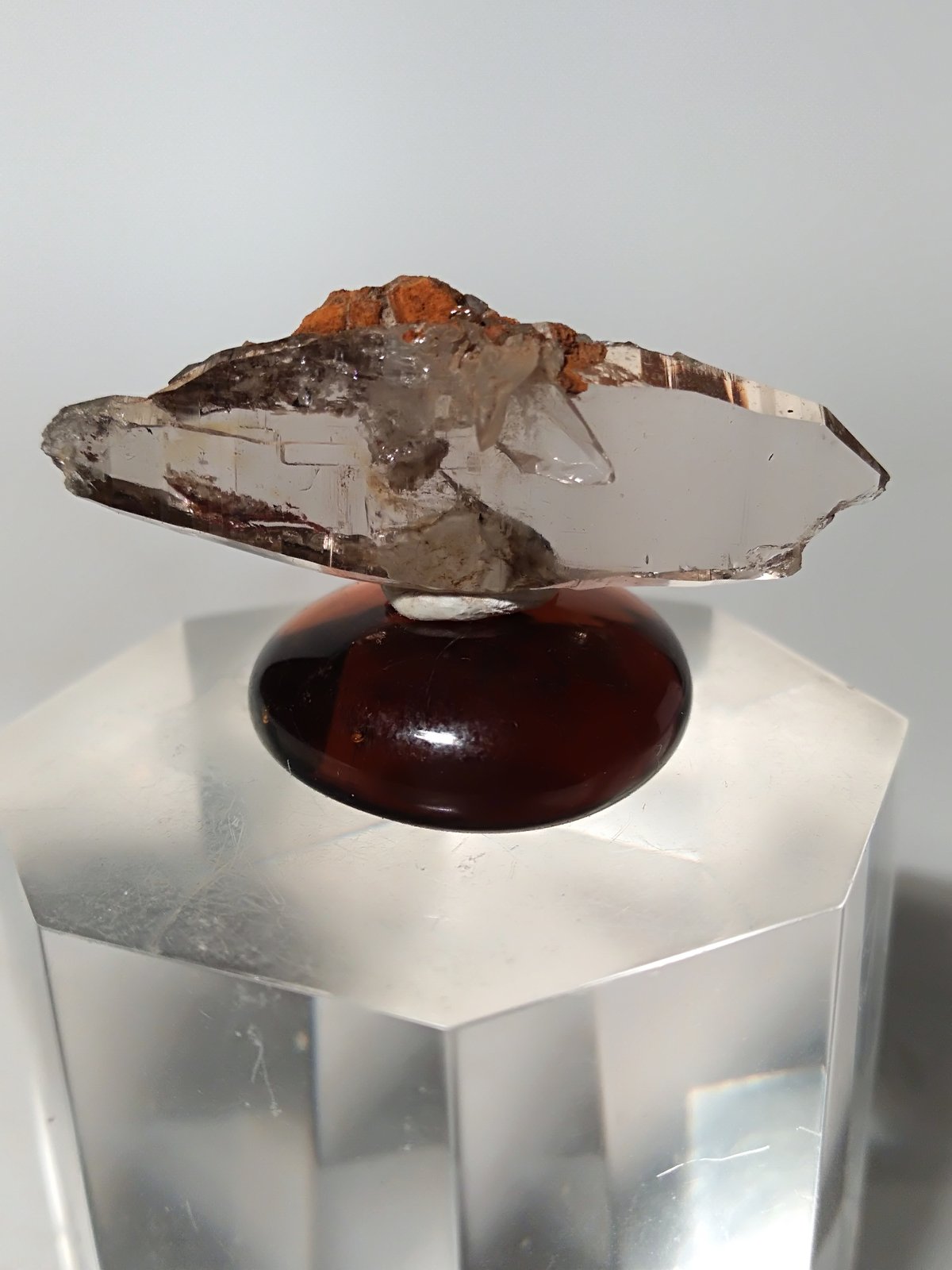 All pictures, text, design © Forum FMF 2006-2020