Mineral: Erythrite with Quartz
Locality: Schneeberg District, Erzgebirgskreis, Saxony/Sachsen, Germany
Dimensions: Specimen size: 9.2 × 5.7 × 5.3 cm / main crystal size: 3 × 1.2 cm

Description: Centered aggregate of acicular Erythrite crystals, with the habit, brilliance and presentation that have made the Schneeberg Erythrites famous. This is the type locality for the species. The specimen, apart from being classic, also has a long pedigree documented in its accompanying label record.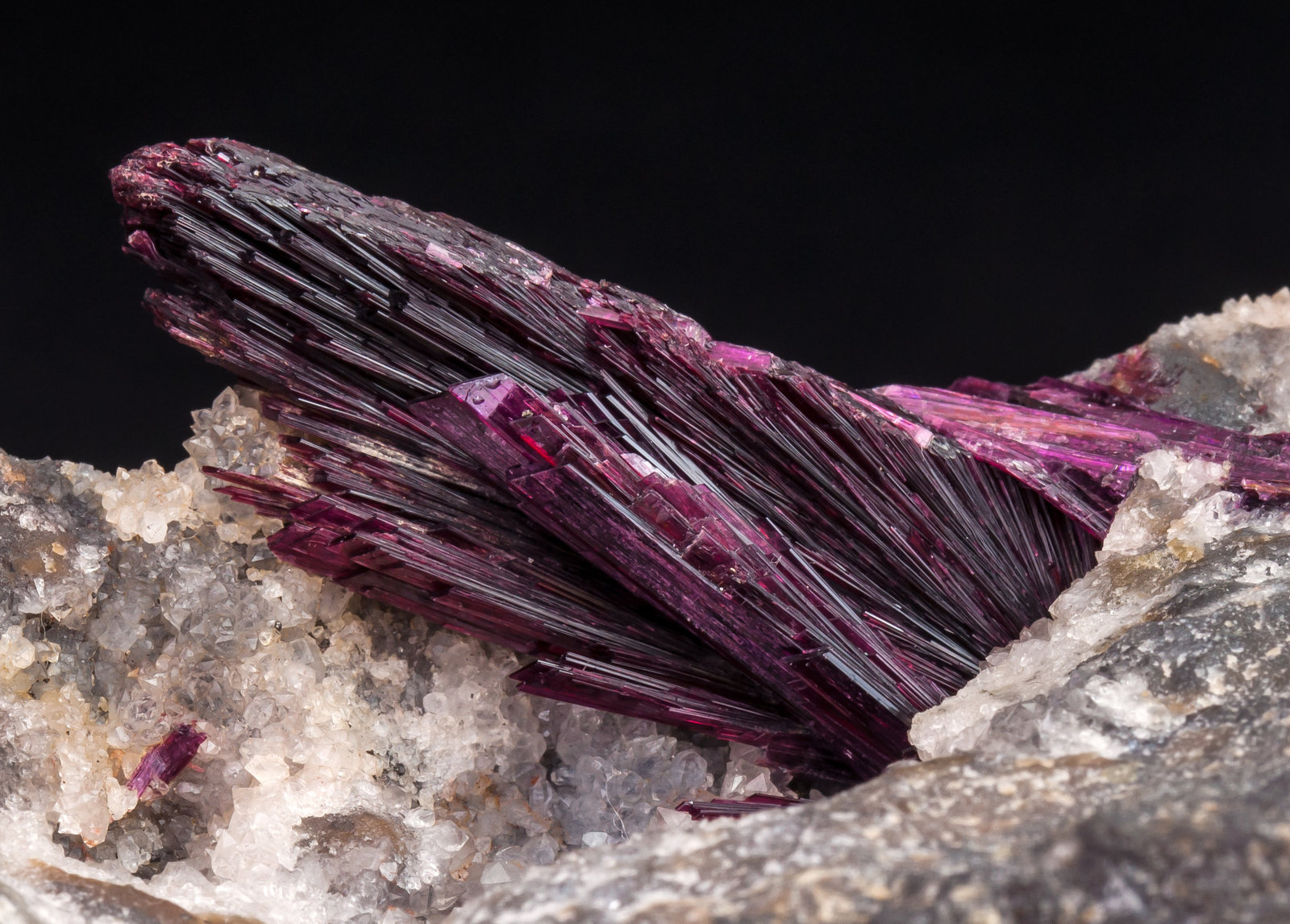 All pictures, text, design © Forum FMF 2006-2020