Mineral: Wulfenite and Calcite
Locality: Arizona, USA
Dimensions: small cabinet

Description: This is a wonderful wulfenite plate with calcite from the 4th level. My first trips to the 79 were back in the early 90's and we were encountering lustrous and gemmy wulfenites. The large majority of the recent hits were more like this one - nice but not all that gemmy.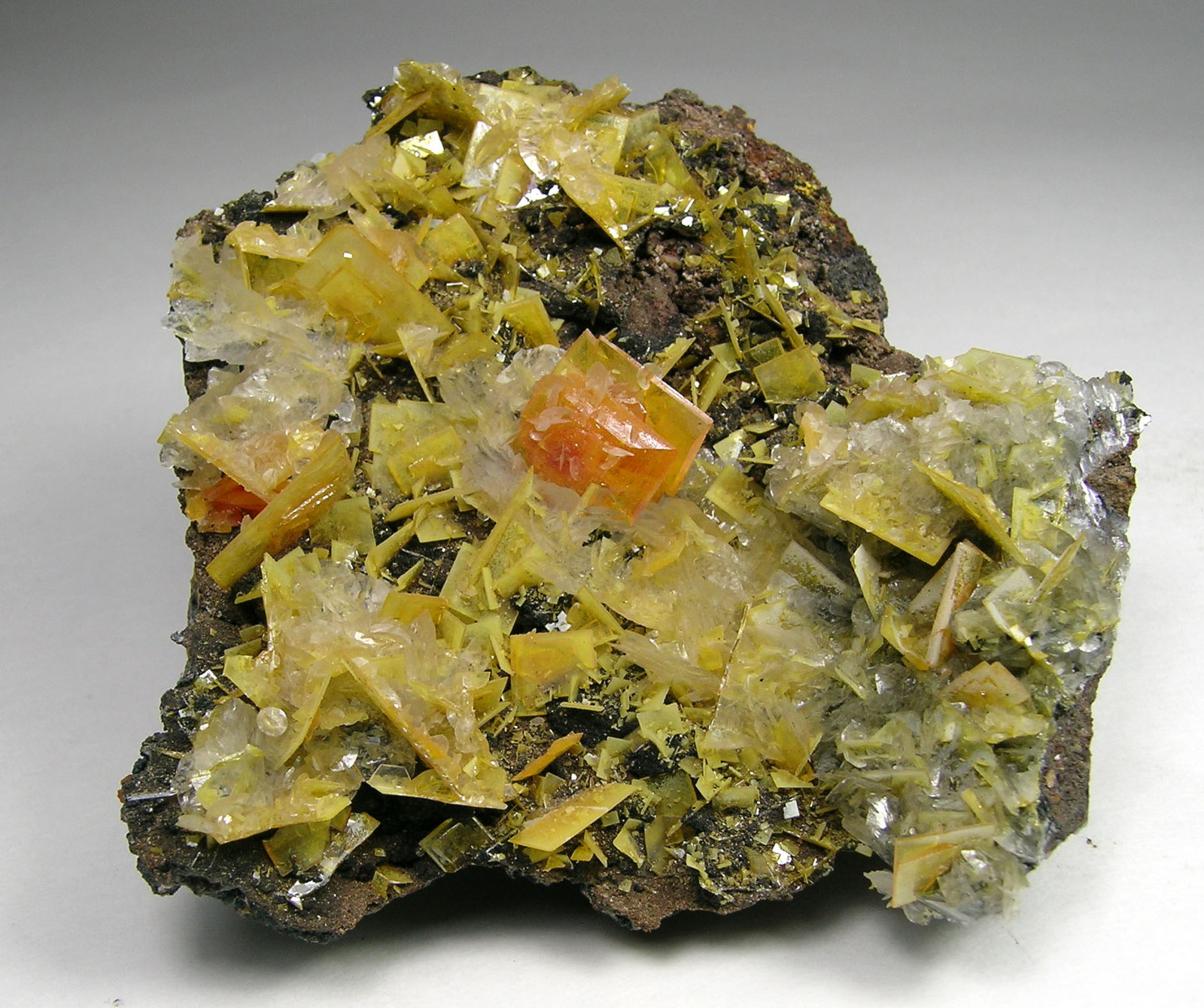 All pictures, text, design © Forum FMF 2006-2020