Mineral: Fluorite
Locality: Mandrosonoro, Ambatofinandrahana District, Amoron'i Mania Region, Fianarantsoa Province, Madagascar
Dimensions: 4.8 x 7.1 x 9.6 cm

Description: Dark green cubic fluorite crystals to 2.5 cm forming intergrown groups on a thin layer of white quartz on rhyolite. The fluorite crystal faces have semi- lustrous edges and matte centers. In sunlight they exhibit a blue dichroism and fluoresce intense purple under LW and SW UV. Collected in 2019.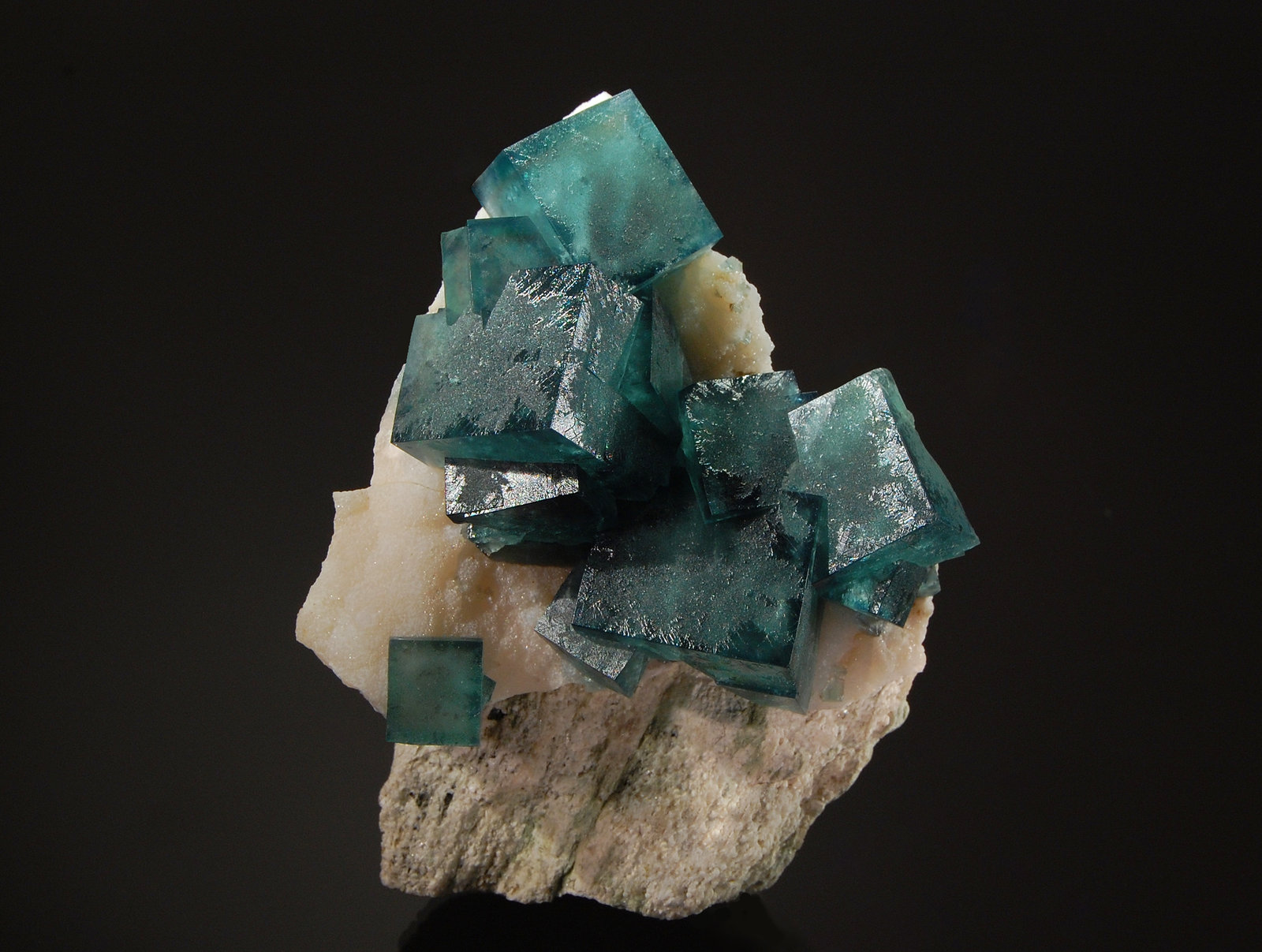 All pictures, text, design © Forum FMF 2006-2020