Mineral: Malachite
Locality: Mina Moldova Nouă, Sasca Montană (Szászka), Moldova Nouă, Caraș-Severin, Romania
Dimensions: 3.6 x 5.7 x 7.7 cm

Description: Botryoidal malachite from the old Hungarian locality of Szászka. This area of Hungary became part of Romania as a result of the Trianon Treaty after WW I. The old Schortmann's label brings back fond memories as I used to visit their shop when I was a kid.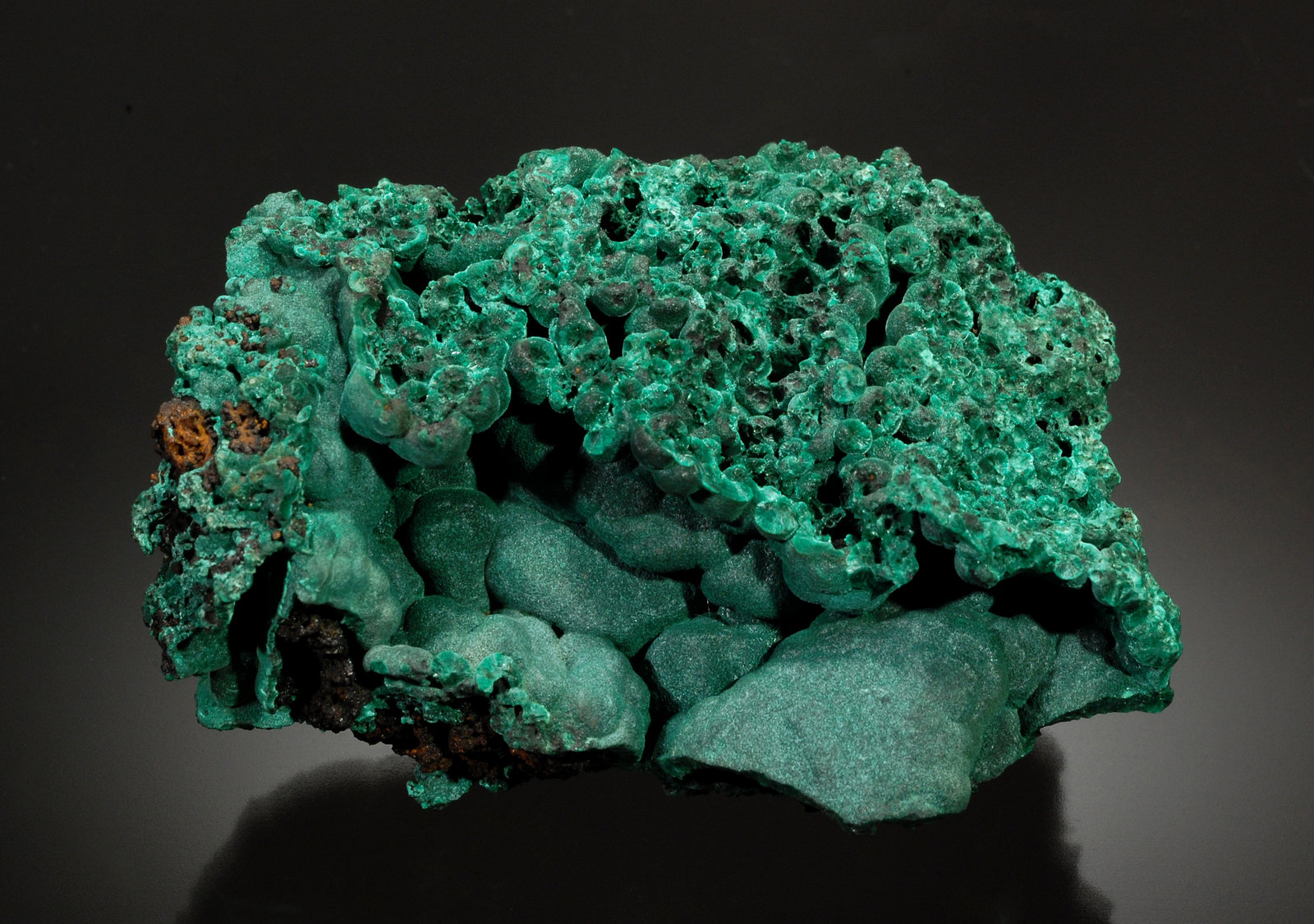 All pictures, text, design © Forum FMF 2006-2020